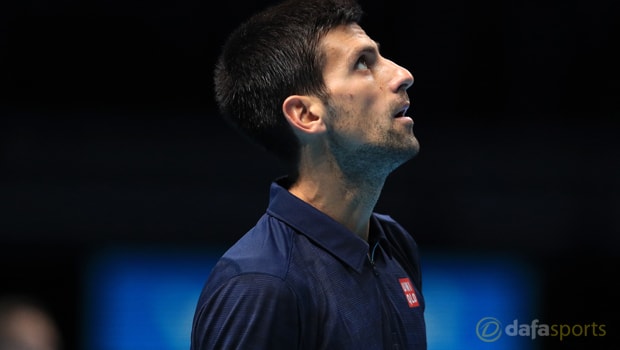 World number two Novak Djokovic admits he will look to take the positives after losing in the Madrid Open semi-finals to Rafael Nadal on Saturday.
The Spaniard recorded his first win over Djokovic for nearly three years on Saturday to ensure he qualified for the final, where he will take on Dominic Thiem after he beat Pablo Cuevas.
Nadal showed his best form on clay once again but Djokovic still produced moments of quality as he eventually lost 6-2 6-4.
Djokovic, 5.00 to win the French Open later this month, reached his first semi-final since the Qatar Open in January and the Serb star admits he feels good about his game.
He told reporters: "It was really good to play in the semi-finals of a big event, and to play against one of the top rivals I have in my life.
I haven't had that feeling in months, so it's great to feel that.
"It was a positive week, a positive experience. I take, as I say, more positives than negatives into the next week in Rome. As I go along, I hope to continue getting better and getting stronger.
"Rafa was obviously a better player today. He deserved to win. He controlled the game from beginning to the end."
He added: "It wasn't a very high quality of tennis from my side. I made a lot of unforced errors.
His quality was very high. He managed to do whatever he wanted really, especially in the first set."
Leave a comment