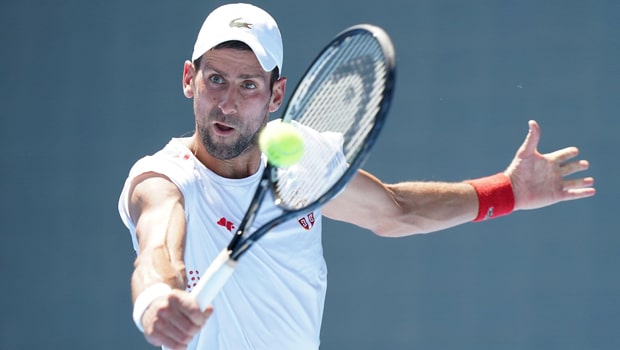 Tennis legend and one of the all time greats Rod laver has claimed that World No. 1 Novak Djokovic is not doing any favours by openly discussing about his Calendar Glam Slam hopes. He feels that the Serb is inviting undue pressure on himself by discussing the historic feat with the media.
Djokovic has already bagged the Australian Open, Roland Garros and Wimbledon title and only needs to clinch the US Open to complete the Calendar Grand Slam. Laver is the only male player in the Open Era to have achieved this feat. Other than the Aussie, Don Budge is another male player who has won all four titles in a single year.
Djokovic has recently claimed that he is eyeing the historic Calendar Grand Slam title which he will only achieve if he wins the upcoming US Open. While the statement did not surprise anyone as the Serb is considered the favourite for the title. However, Laver feels that a statement like that invites a lot of pressure.
"I never said I was going for a Grand Slam; that's pressure right there," Laver said. "And Djokovic, I think he wants to talk about it, and so that could be a detriment, if there is one. He knows all the players, so there shouldn't be any problem with [that]. I think the pressure is the one thing Djokovic may find himself having problems [with]. Maybe he's not feeling well. There are lots of things that can go wrong."
However, the 11-time Grand Slam winner admitted that he will be delighted for Djokovic if he manages to win the US Open and achieve the momentous feat. Laver will love to welcome him to the 'club'.
"I'd be very happy to shake his hand if he can win the four Slams," Laver added. "I'd be happy for him to be a part of — whether it's a 'club' or not, I don't know."
The Aussie great admitted that he has no problems with a third person joining the 'exclusive club'. Rather he will welcome the 34-year-old to join him and Don Budge.
"It really doesn't worry me," Laver said. "When Don Budge won it in 1938, and I did it in '62, we're in a special club here. There's only two of us in it."
Leave a comment