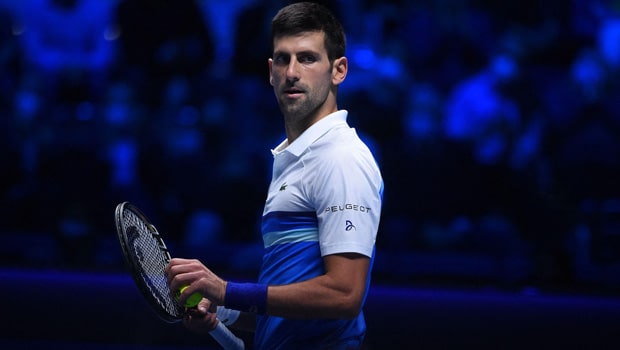 America's former no.1 Andy Roddick reckons Novak Djokovic is playing the best Tennis of his career and might have played the best season of his life. Djokovic has had a stellar run in 2021 as he won Australian Open, French Open, and Wimbledon in the ongoing season.
Furthermore, Djokovic also made it to the semifinal of the Tokyo Olympics but lost to Germany's Alexander Zverev. Djokovic also qualified for the final of the US Open but could not cross the final hurdle against the World no.2 Daniil Medvedev.
Thus, Djokovic had a 27-1 win-loss record in the four Grand matches of the 2021 season. The Serbian ticked the right boxes as he came up with a fine show throughout the season. Djokovic kept getting better with every match and came up with some scintillating performances.
In fact, at one stage Djokovic had a fine opportunity to clinch the Golden slam as well as Calendar slam. However, he lost to Alexander Zverev in the Tokyo Olympics and then lost to Medvedev in New York.
Speaking on Tennis Channel Live with Pam Shriver, Andy Roddick thinks that "he (Novak Djokovic) knows that he is arguably playing the best tennis of his career, now (at the age of 34). This might have been his best season ever.
"We treated him getting beat in a Grand Slam final like it was the biggest upset in history. "[But] he lost to the number two player in the world [Daniil Medvedev] after winning three slams [the Australian Open, French Open and Wimbledon]. "That's the level we expect from him now, where he's not allowed to lose to anyone."
Djokovic had a dream run throughout 2021 and he will look to carry the same form in the next season. The 34-year old is currently taking part in the Nitto ATP Finals in Turin and has won his matches against Andrey Rublev and Casper Ruud in straight sets.
Leave a comment