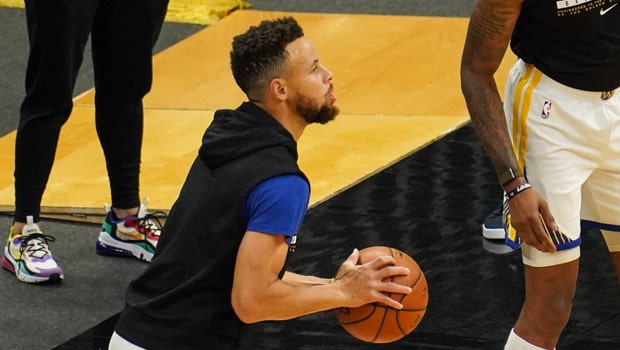 Golden State Warriors talisman Stephen Curry has been in scintillating form in the ongoing season of NBA 2021-22. Curry is ticking the right boxes and his shooting is as always has been right on the money. The linchpin had another stellar night for his team as he scored 37 points as Golden State Warriors defeated Brooklyn Nets by 117-99.
Furthermore, Curry also scored seven rebounds in his team's win. Curry has been a massive scorer for Golden State Warriors and this was the ninth occasion when he top-scored for the team in the 14 matches they have played. In the 14 games Curry has played in the ongoing season, he is averaging 28.7 ppg, 6.3 rebounds, and 6.6 assists, which is a sensational start to his campaign.
Meanwhile, Curry is regarded as the greatest shooter of all time and Jay Williams reckons the 33-year old demands more attention than any other NBA player when he crosses the halfway line on the court as he is unstoppable when he gets going. Jay Williams, on the Keyshawn, JWill, and Max podcast, spoke on Stephen Curry's performance.
Williams likened Curry with the likes of Michael Jordan, Kevin Durant, Kareem Abdul-Jabbar. "I know he's the greatest shooter of all time… but he warrants more attention than any player in NBA history, and that's considering Michael Jordan, Kevin Durant, Kareem Abdul-Jabbar."
"As soon as he crosses half court, you have to pay attention to where he is all the time."
Meanwhile, Curry, who has been a seven-time NBA All-Star, has been named the NBA Most Valuable Player (MVP) twice and has won three NBA championships with the Warriors.
Curry will look to continue the good form for Golden State Warriors in the ongoing season. Warriors will next face Cleveland Cavaliers on Thursday.
Leave a comment