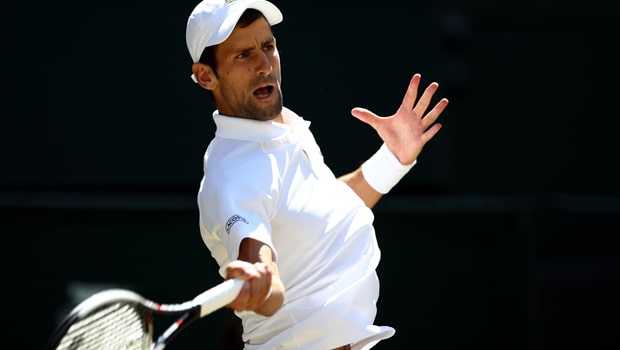 World number two Novak Djokovic insists he is in fine shape as he prepares to try and dislodge Rafael Nadal at the top of the world rankings.
The Serbian has looked back to his best in the last few months and the titles have followed as a result.
Djokovic won Wimbledon in July, before then lifting the US Open title at Flushing Meadows. He won the Shanghai Masters earlier this month and his attention has now turned to the Paris Masters.
Djokovic has had to overcome an elbow injury this season but he is adamant there is more to come from him in the coming months.
He told Tennis 365: "In both the U.S. Open and Shanghai, I've played as good as ever. So I really enjoy tennis at the moment and enjoy competing.
"When you have a lot of confidence, you approach the practice sessions and the tournaments and the matches in a just completely different way.
It was quite opposite extremes in terms of how I felt and how I played five months ago and today.
"I do think that I'm playing at my best at the moment (now). I always feel like I can improve, but I feel like this is a very high level."
Djokovic will be hoping to win this week before fine tuning his preparations for the Australian Open in 2019. He remains the 2.30 favourite for the event, which starts in January.
Leave a comment