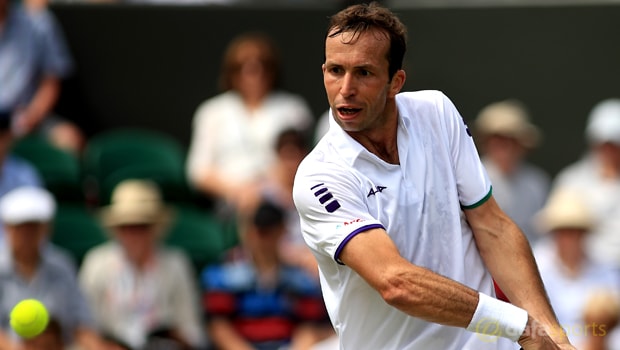 Former world number one Novak Djokovic has confirmed that Radek Stepanek has joined his coaching team ahead of the 2018 season.
The Serbian made the announcement on his official Instagram page on Thursday as he tries to fine-tune his preparations for the new campaign.
When sat alongside Stepanek, Djokovic said: "So this is the new team, baby. This is my new man."
Djokovic has not been seen in action since July, when he was beaten at Wimbledon after struggling with an elbow injury.
Like Andy Murray and Stan Wawrinka, Djokovic decided to take a break towards the end of 2017 as he tries to reach full fitness.
Stepanek announced his retirement from professional tennis earlier this month and the 38-year-old will bring more experience to Djokovic's team after 20 years on the ATP World Tour.
Stepanek was ranked as high as No.8 in the singles and No.4 in the doubles at one point and he won two Grand Slam men's doubles titles.
The 39-year-old will now help Djokovic alongside fellow coach Andre Agassi, with the American joining the camp back in May.
Agassi confirmed in September that he will remain with the coaching set-up next year and the new team will look to bring the same success that Boris Becker did in his role as Djokovic's coach.
Djokovic's first big event will be the Australian Open in Melbourne in January and he is priced at 4.75 to win the event with Dafabet.
Leave a comment