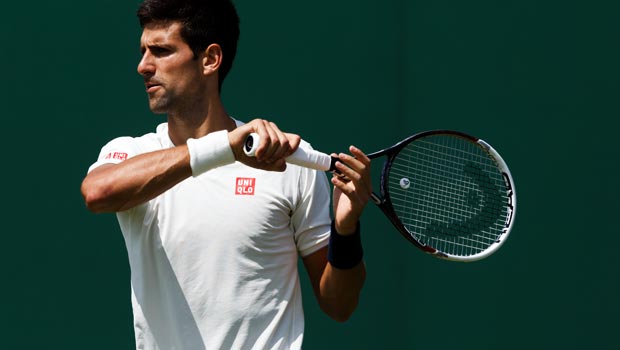 Top seed Novak Djokovic has dismissed fears over his wrist injury and says he will be fully fit for Wimbledon ahead of the tournament getting underway on Monday.
The Serbian star pulled out of an exhibition tournament last week due to some pain in his wrist to spark fears he may not be fully fit for SW19.
However, speaking at a pre-Wimbledon press conference on Saturday, Djokovic has assured his fans that he feels fine and is hopeful of a successful tournament.
"Right now I don't feel any pain," he said. "But I felt like, you know, when I'm changing surfaces, especially from clay to grass, in the opening few days of the practice here got a little bit of a strange sensation in the wrist.
"Now it's fine, so hopefully it can stay that way."
Djokovic has been named top seed, ahead of Rafa Nadal (2) and defending champion Andy Murray (3), but has not won a Grand Slam since the 2013 Australian Open and was beaten in the French Open final by close rival Nadal recently.
However, he remains upbeat and says he is "very motivated" to make amends for his defeat to home favourite Murray in the final 12 months ago after giving himself some time off to prepare.
He added: "I'm aware of the fact that as a tennis player playing more or less week after week, the big events you have to get used to winning and losing. It's part of the sport.
"On the other hand you need to balance and try to have some recovery time. Some downtime, which can recharge your batteries mentally most of all.
"That's what I got, so now I'm very motivated to play Wimbledon."
Djokovic is the 2.60 favourite to win Wimbledon, ahead of Murray at 4.50, Nadal at 4.80 and Roger Federer at 5.50.
Leave a comment