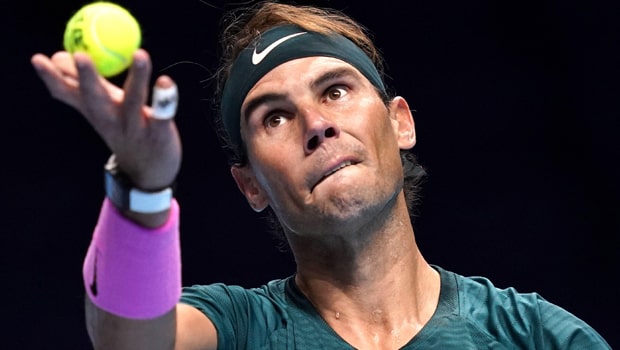 Former world number one Rafael Nadal has tested positive for COVID-19 while returning home from a tennis championship in Abu Dhabi. According to the Spaniard, he is currently having "unpleasant moments," and the development would cause him to analyze his options for next year. He said, "On my return home after playing the Abu Dhabi tournament, I have tested positive for Covid in the PCR test that was performed on me when I arrived in Spain.
"Both in Kuwait and Abu Dhabi, we passed controls every two days, and all were negative, the last being on Friday and having the results on Saturday.
"I am having some unpleasant moments but I hope that I will improve little by little. I am now homebound and have reported the result to those who have been in contact with me. As a consequence of the situation, I have to have total flexibility with my calendar and I will analyse my options depending on my evolution."
Rafa has been away from the sport for six months, following a foot injury and recently returned to play at the Mubadala World Tennis Championship, where he was beaten by Andy Murray at the semi-finals.
This is coming days after he casted doubt over his appearance at the Australian Open next month. He made this known during a press conference in Abu Dhabi. He said that he was not sure he could not guarantee his appearance in Melbourne for the Grand Slam. He said, "The idea is to go there and try my best there in Australia… Being 100 percent honest, I can't guarantee it. I need to speak with my team."
Testing positive for covid at this point could force the 20-time Grand Slam winner to boldly rule out plans to participate in Australia, as the event is less than one month away.
Leave a comment