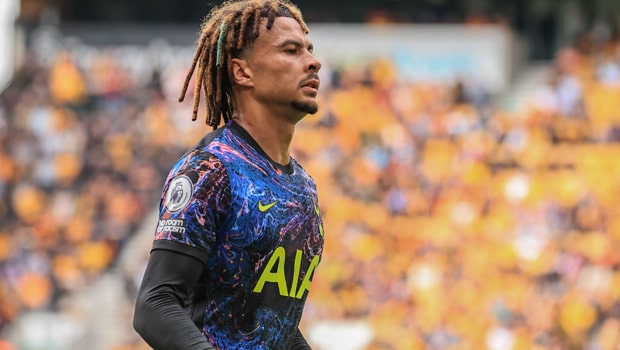 Following a two-week break in the club schedule, Tottenham entered Sunday's matchup against Liverpool with fresh legs and plenty to play for. They went toe-to-toe with Liverpool to finish in a 2-2 draw in north London.
"I think it was a special game," Tottenham's Son Heung-min said. "It was really intense and both sides were really strong. Sometimes you really feel the pressure but today I really enjoyed it. We have prepared this kind of thing for the last three to four days. We know Liverpool are really strong on the ball. Even for ourselves we used the ball well and created chances and the game plan was spot on. We had enough [chances] to finish the game and to be honest I feel really sorry for that because I had so many opportunities and had some bad touches or bad decisions."
Harry Kane found the back of the net first (13′) before Diogo Jota (35′) evened the match at 1-1 heading into the break. Andrew Robertson made it 2-1 for Liverpool in the 69th minute, but Son evened the match again 2-2 in the 74th minute.
Robertson was sent off with a red card 8 minute after scoring
"We played against a team where I had no idea who was available with pretty much no preparation possible and apart from [Pierre-Emile] Hojbjerg it was pretty much the side they would usually choose," Liverpool manager Jurgen Klopp said. "We created enough chances but they set up 5-3-2 with those tow guys up front and their plan was to kick the ball behind the last line and let them run and that's how they caused us problems. In the second half we felt the intensity more than the opponent. A point at Tottenham is fine. Let's carry on."
Tottenham, under Conte, are still unbeaten in the Premier League. He's improved both the play and chemistry on the pitch, and overall team chemistry and camaraderie, remarkably quickly.
"As players we can all see we are moving in the right direction, that is for sure," Kane said.
Despite not scoring himself, Hotspur midfielder Dele Alli had a strong performance against Liverpool. 47 touches, 1 key pass, 68% passing accuracy, 18 duels won, 2 long balls, 4 clearances, and 6 dribble attempts. His activity was a major factor in the team's ability to create multiple opportunities.
"Dele for me, he played a good game," Conte said.
Liverpool won the possession battle 57-43, but finished with only one more shot on goal than Tottenham did.
Liverpool are now three points behind City for the top spot in the Premier League table. Tottenham are in No. 7 spot, just one point behind Manchester United in No. 5.
Tottenham are back in action in a few days in EFL Cup quarterfinal round against West Ham. The Hotspurs will then face off with Crystal Palace on Sunday, 26 December.
Liverpool also have EFL Cup mid-week action, Wednesday against Leicester City before a Sunday matchup a few days later against Leeds United (26 December).
Leave a comment