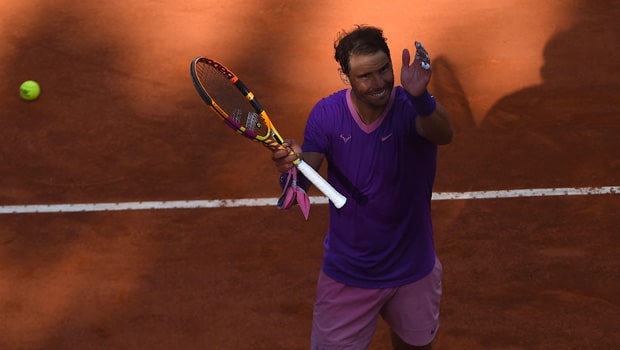 Rafael Nadal overcame world number one Novak Djokovic in a game of three sets to win his 10th Italian Open title. This was the first time we would see two of the three players in the Big Three compete at the final of any competition. Nadal fought back after a bad second set to win the game 7-5, 1-6, 6-3.
The match was exactly how one might expect a game between two of the greatest to play out. Djokovic started all right in the first set, leading with 2-0, until the Spaniard broke back, with seven straight holds, to flip the score to 6-5. It did not take long before he hit the last ball that saw him win the set.
The second set saw almost no action from Nadal as Djokovic dealt heavily to produce an almost flawless victory, forcing a decider. The decider could also have gone in the way of the Serb, had he not failed to take two break points in the fifth game of the set. Nadal took advantage of his opponent's flaw, sailing on to victory.
With Sunday's victory, Nadal has now won 10 times or more in 4 separate events; French Open, Barcelona Open, Monte Carlo, and the Italian Open. He has also equalled Nadal's record of 36 career Master 1000 titles and the win was also his 88th career title. Nadal won his first Italian Open title 16 years ago and has now won it three times consecutively as the 2020 edition did not hold.
Speaking after the victory, an excited Nadal said, "It's amazing to have this trophy in my hands for the 10th time. It's something impossible to imagine but it happened so I'm super happy and can't thank my team enough."
Nadal would now prepare to win his 14th French Open title as he has, over the years, proven himself as the king of Roland Garros.
Leave a comment