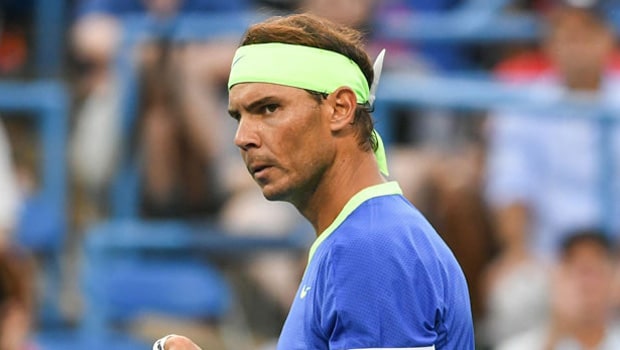 Legendary Tennis player Rafael Nadal feels his body will need some time before he can once again hit the ground running. Nadal recently made a return to the ATP tour after spending more than one month on the sidelines due to a stress fracture in his rib.
The Spaniard returned to action in the recently concluded Mutua Madrid Open. However, Nadal lost in three sets against compatriot Carlos Alcaraz in the quarterfinal clash.
Nadal, whose ultimate goal is to be fully ready for the Roland Garros, will now compete in Rome in the Italian Open. The veteran feels it is not easy for him as he has faced a lot of injuries in his career and the recovery gets difficult as he is almost 36 years old now.
Speaking in his press conference ahead of the Rome Open, the 21-time Grand Slam winner told reporters, "When you're six weeks without touching a racket and having the chance to move your body … my body is like an old machine. To put this machine on again it takes some time. "It's not the same when you're 19 than when you are almost 36, with all the issues I went through in my career.
"You need to build again the confidence, your movements, then you start feeling comfortable with your tennis. "It's more about being confident with my movements, recover the speed, recover the way that I have to play on clay and let's see. "I'm confident that I can play well. I need time, but maybe this week can be a positive week, maybe not. Who knows?"
Meanwhile, Nadal has all the experience under his belt and he will look to get going in Rome. The experienced player added he is determined to be fully ready for the French Open.
"That's my goal … I didn't have another chance to approach this clay-court season with the things I went through. "I'm going to give myself a chance and we'll see what's going on."
The French Open will begin on May 22 and Nadal will be looking to clinch his 14th title in Paris.
Leave a comment