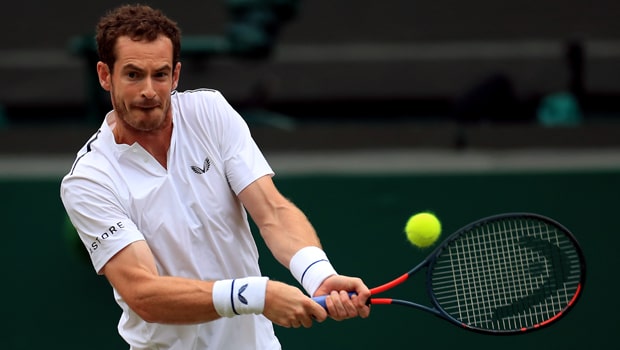 Andy Murray, who last won a tour match in January, on New Year's Day, has described his Tuesday win over Tennys Sandgren as one of the best in his career. The match was his first tour-level win after having hip surgery back in January.
A problem which forced him to make an early exit from the Australian Open. When taken into a wider context, one can understand why Murray is excited, as no player has returned from hip surgery to compete at tour-level games.
Speaking about his victory, he said "In some ways it's one of the best wins that I've had, not in terms of just getting through that today, but everything that's gone into getting back to this point," obviously acknowledging the amount of work he had put in to be back on form. Reflecting on just how bad the hip problem was, he said, "It's been difficult, and it was undecided at times about whether I wanted to keep going or not and it's been tough. I'm really glad that I can actually get the win today and hopefully, I'll be able to keep going."
Murray played an excellent game, winning more than 70% of his service, and was not broken once. The final score was 6-3 6-7 (6-8) 6-1. A resounding victory indeed. Last month, he suffered losses at North Carolina, losing to same Sandgren at the Winston-Salem Open. It is quite obvious that the Englishman has had to work out to become the victor in this game, and this is quite evident by the scoreline.
The former world number 1, who is currently at the 413th spot, had to contend with double competition, for a while, since his return from surgery, playing both men and mixed. His game with Sandgren in North Carolina was his second tour-level singles match. He also competed in the Rafa Nadal Open towards the end of August, where he won two of his matches there.
Murray's next opponent would be Australian Alex De Minaur, a young and determined player who has had an excellent run in the tournament so far.
Leave a comment