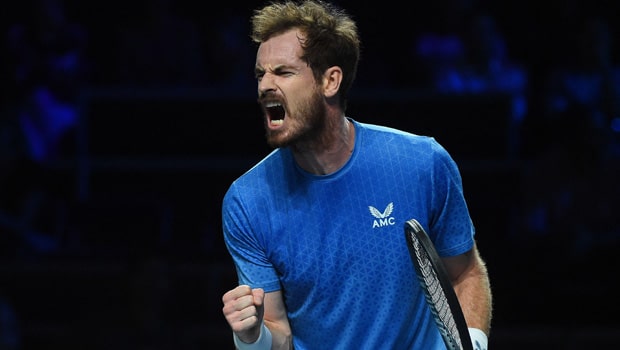 Andy Murray has made it to the quarter-finals of the Moselle Open in France after defeating Vasek Pospisil 6-3 6-3.
This is his first ATP tour quarter-finals appearance since October 2019 as the former British number one has been struggling in matches recently, partly due to his right hip, which he has done surgery for twice in a space of three years. Murray, who is currently ranked 116 in the world, would face either Lucas Pouille or Hubert Hurkacz in the quarter-final.
It has been a long way coming for Murray, who has had to withdraw from events while they were underway or even before they started. Somehow, the organisers of events always managed to give Murray a wildcard, but he always 'fumbled' the opportunity.
But now, it seems that he is coming back to his previous form. This was first noticed when he dragged his fixture with world number three, Stefanos Tsitsipas to five sets at the recently concluded US Open. No doubt, he has been struggling, but his body may be recovering.
The first set ended after Murray broke his opponent in the seventh game, winning the set 6-3. In the second set, Murray was initially 2-0 down, but stayed confident, bringing the scoreline to 3-3. A couple of mistakes from Pospisil played to Murray's advantage as he took won the set 6-3.
Speaking after the game, the Brit said; "For me, this period of the last few years has been the most I have played really. My body feels good and I am starting to gain just a little bit of confidence with each match, starting to see the points and how I want to play them, which is great." Although the chances look slim, Murray has said that he hopes to make it to the final, which is something that has not happened in a long time.
Leave a comment