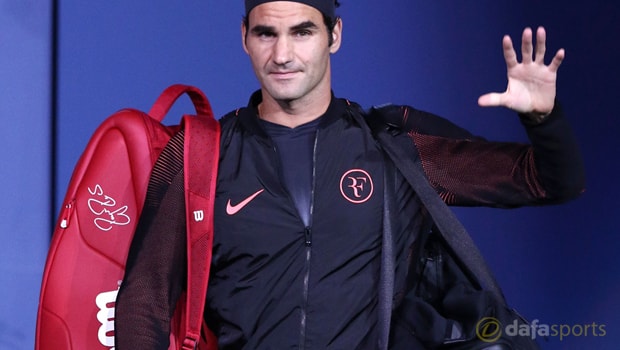 Roger Federer feels that a positive frame of mind has been a key contributing factor in his 2017 renaissance.
The 36-year-old has enjoyed a vintage campaign, the highlights coming with wins in the Australian Open and Wimbledon, extending his Grand Slam tally to 19 in the process.
Prior to this year, Federer had not won a Grand Slam title since his 2012 Wimbledon success.
Injuries to the likes of Novak Djokovic and Andy Murray may have helped his cause at times but the Swiss feels he now has a greater sense of perspective, which has stood him in good stead over the season.
"I have more perspective. You absorb losses faster and easier, even though it hurts. You move on with it, you know you were well prepared, you know you tried your best," he told Tennis World USA.
In total, he has lost only four matches in the 43 played during this year and he admits that the thrilling five-set win he gained over long-time rival Rafael Nadal at the Australian Open in January was the catalyst for what has come since.
In addition to two Grand Slam successes Federer also won the Indian Wells Masters, the Miami Open and the Halle Open during 2017.
"My plan was to play, maybe the quarters at best, at the Aussie and then take it from there," he added.
"(Winning the Australian Open) changed the entire mindset. Thank God it happened like this."
Federer has the Shanghai Masters, the Paris Masters and then the ATP World Tour Finals in London in December on his radar as he looks to crown a vintage Indian summer in style.
Federer is 4.00 to win the sixth Australian Open crown of his career in Melbourne come January.
Leave a comment