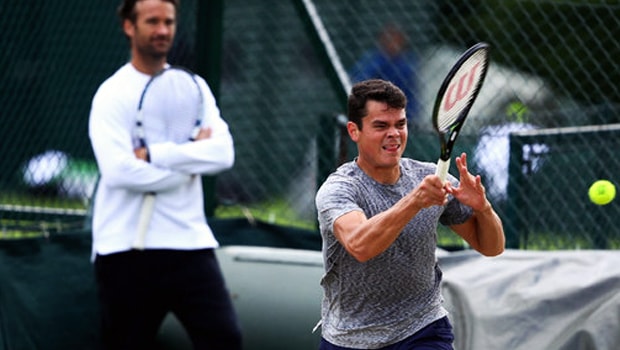 Milos Raonic has caused something of a shock by splitting from coach Carlos Moya following his most successful year to date.
The pair linked up at the start of the year, with Raonic praising his new mentor's personality and communication skills.
His coaching attributes also shone through as under Moya's guidance the Canadian reached his maiden Grand Slam final at Wimbledon, finishing 2016 at a career-best ranking of third in the world.
At 25, Raonic was expected to kick on with the 1998 French Open winner at his side, but he has now decided to end their working relationship.
The player is yet to reveal whether or not he is currently on the lookout for a new coach, or if he will choose to go it alone heading into the new year.
His first goal will be to make a serious impact at the Australian Open in January, an event he is 21.00 to win, with defending champion Novak Djokovic currently leading the betting at 2.40 while Andy Murray is slightly behind at 2.50.
Raonic confirmed the surprise news via social media on Wednesday evening, thanking Moya for the improvements he has helped make while also insisting they remain on good terms.
"Thank you to Carlos Moya for helping me tremendously this year, alongside my team, to get the best out of me," he wrote on Instagram.
"Under Carlos' direction and tutelage I have played my best yet to date. We will no longer be continuing our coaching relationship but remain close friends. I wish him all the best."
Leave a comment