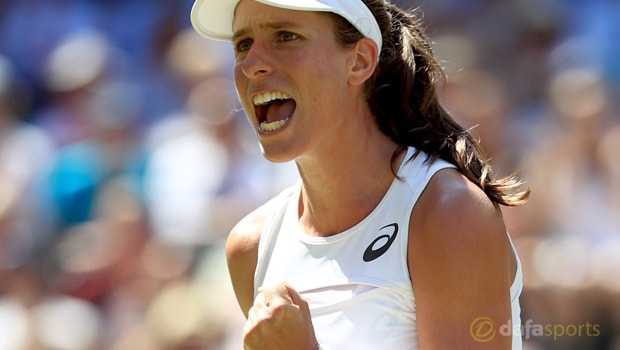 Johanna Konta's coach, Michael Joyce, admits he has been impressed by her will to win and he has compared her to former client Maria Sharapova ahead of the Australian Open.
Joyce was a big part of Sharapova's team for six years but he started working with Konta in November as the Brit tries to push her game to the next level.
Konta enjoyed a breakthrough year in 2017 as she reached the semi-finals of Wimbledon and also moved up to ninth in the world rankings.
She ended the year on a bad note after losing five straight matches but Joyce insists she has worked hard in the off-season.
The American believes Konta is very similar to Sharapova and he expects her to enjoy a big year.
He told BBC Sport: "The biggest thing with Maria for me was her will to win – Johanna's very close to that.
"It was one of the things that I talked to my wife about – I said she actually has a lot of similarities to Maria.
"Girls like that want to win so bad. For a coach, it's one of the best things we can ask for. However sometimes if you want things too bad, it can almost backfire too at times.
"Maria was like that: because they want to win so bad they are willing to keep working and do just about anything, and you have to be able to balance that as well."
Konta will start her Australian Open campaign against Madison Brengle in Melbourne and she is priced at 19.00 to go all the way in the first Grand Slam of the new season.
Leave a comment