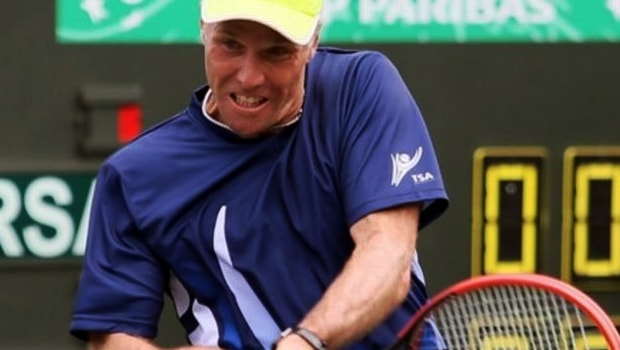 South Africa Davis Cup captain, Marcos Ondruska, is looking forward to the challenge of his team taking on higher quality opposition after being promoted to Group 1 of the Europe/Africa Zone for the 2018 edition.
South Africa, who won the Davis Cup in 1974 by default as India withdrew from the finals as a sign of protest against apartheid policies, managed to earn promotion from Group II this year after beating Denmark 3-1 in the third and final round.
The southernmost country in Africa, who also dispatched Slovenia and Estonia in the two earlier rounds, are now awaiting their opponent at the first hurdle of Group 1 for the 2018 tournament.
Either Israel or Romani will go up against SA but the latter will have to wait until October to find out their fate after the tie was delayed due to political reasons.
Should South Africa play Israel, the tie will be played at home, however, if Romania earn a place in Group 1, then Ondruska's men will be facing an away trip.
SA Davis Cup consultant coach Jeff Coetzee has revealed that Kevin Anderson could end his six-year Davis Cup exile and compete for his country next year, adding considerable strength to the squad.
The 31-year-old would be a huge addition but, whatever happens, Ondruska is excited about the challenge of trying to lead his side to glory in Group 1.
"I think everyone is excited about the prospect of playing in Group 1," he said.
"We look forward to the challenge of playing against tougher teams in this next group.
"It should be very exciting, especially when you consider that players Like Austria's world number 7 Dominic Thiem are involved in this group.
What an opportunity to get guys like this playing in South Africa. As a team we look forward to improving and getting ourselves to the World Group."
Leave a comment