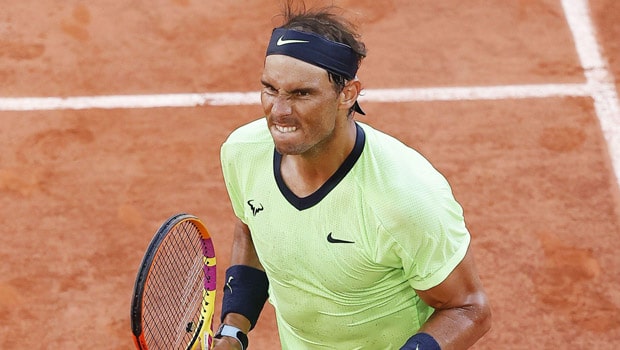 The French Open 2020 defending champion Rafael Nadal was knocked out by Novak Djokovic in the semifinal of this year's edition of Roland Garros in an epic clash. The match had everything as both the Tennis greats enthralled us for 4 hours and 11 minutes.
In fact, both the players were continuously able to break each other's serve on numerous occasions in the third set, which lasted for 92 minutes. Nadal even had a set point in the third set to take a 2-1 lead but the Spaniard squandered his chance and Djokovic bounced back to take the set into the tiebreaker and won it by 7-4.
It was see-saw battle in the third set as the Serbian was serving for the set at 5-4 but Nadal was able to break Djokovic's serve. The World No. 1 ran with the match as he won six games in a row to take the fourth set by 6-2 after being 0-2 down. Thus, Djokovic ended Nadal's supremacy at French Open as he defeated him 3-6, 6-3, 7-6, 6-2.
Nadal shed light on his loss after the match and stated that life goes on and it's just Tennis.
"I am sad to have lost in the most important tournament of the year for me, but life goes on, it is nothing more than a defeat on a tennis court," said 35-year-old Nadal. "If everything goes well, tomorrow I will be at home with my family and friends, and then we will see what is next."
Nadal added that he will try to bounce back in style in the next edition of the tournament but also understands that it is not going to be easy for him to continue dominating Roland Garros the way he has done in the past.
"Although it is a very important tournament for me, I am aware that you cannot win it 15 or 16 times," he added. "Next year I will come again, God willing, with the belief and with the necessary work to be able to give myself another chance."
Leave a comment