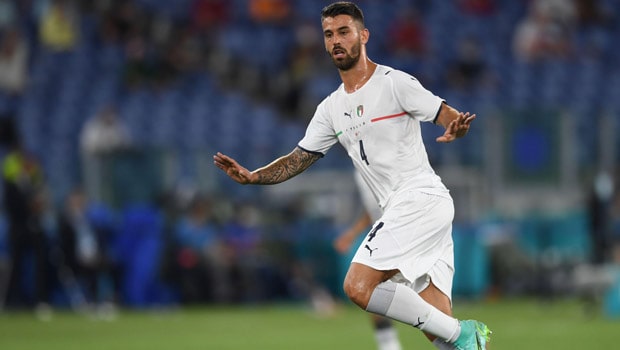 Fans in Rome were treated to a thrilling start to the Euro 2020 tournament as Italy put on a clinic at home to take down Turkey, 3-0. Italy's Leonardo Spinazzola referred to the win as a "perfect performance."
"I think that we're ready and we have prepared in the best possible way," Italy's Giorgio Chiellini said afterwards. "We're arriving with so much confidence, so much enthusiasm. We are ready to get off to a good start. We're ready to reclaim our place.
Chiellini made his Italy debut in 2004. 17 years later, he';s still performing at top level at 36 years of age.
The three goals on the scoreboard all came in the second half. An own goal from Turkey's Merih Demiral, followed by some strong playmaking from Ciro Immobile and Lorenzo Insigne.
The stadium, Stadio Olimpico, can seat up to 70,000 fans, but Covid protocols limited that to just 16,000, majority of whom were waiting for a year now for the Azzurri.
Roberto Mancini's side have not conceded a goal since October of 2020, and haven't lost a match since September 2018.
Mancini employed a 4-3-2 offensive attack that allowed for a dominant performance.
"We had a good game, it was important to start well here in Rome, and I think it is a satisfaction for everyone with us, for the public and all Italians," Mancini said. "It was a beautiful evening, I hope there are many others like this."
It is just one match, though.
"There's still a long way to go, there are still six [rounds towards Wembley]," Mancini added.
Italy's next match is on Wednesday, 16 June vs Switzerland.
Turkey get set for a matchup vs Wales on 16 June.
Leave a comment