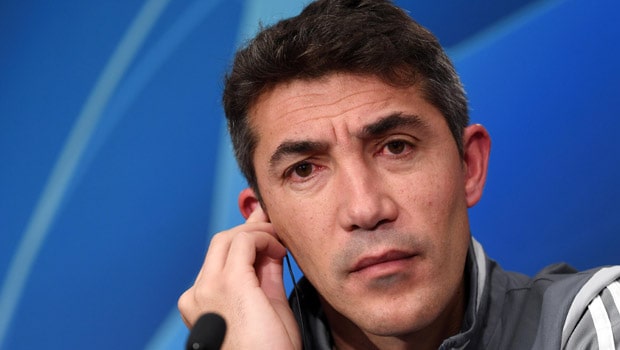 Wolves confirmed Wednesday June 9 that former Benfica boss, Bruno Lage, will be replacing Nuno Espirito Santo.
Reports recently indicated the 45-year-old coach was the Wolves' No. 1 choice from the get-go.
Lage had replaced Rui Vitoria in January 2019 at Benfica and won the top flight Portuguese title in his first season.
The club parted ways with Lage in Summer 2020.
"Every managerial appointment is a risk but it's a similar path Wolves chose with Nuno; not too many people in this country knew too much about him and it was a gamble that paid off," Sky Sports' Don Goodman said. "The Portuguese league is dominated by a cluster of teams year in, year out so the CVs of managers who come from those sides will undoubtedly look good so it's a shot into the dark but it's a retention of the Portuguese theme with which Wolves have enjoyed success. We'll wait and see."
Nuno left the club after four strong seasons, highlighted by a promotion from Championship in 2018.
"It's really important that Wolves get off to a good start next season," Goodman added. "It's a results-driven business, especially at Premier League level. It's always going to be hard to crack a top-four spot but Wolves want European football; when they look at what West Ham achieved last season, the hierarchy will think that is what they should be competing with."
Here are the numbers from Lage's Benfica Primeira Liga record: 48 games – 38 games won, 5 drawn, 5 lost; 131 goals scored, 39 goals conceded; 79% win rate.
"I'm happy, excited and have a big ambition to do great things for this club," Lage said in an official statement.
"I have a big ambition to do great things for this club," Lage added.
Leave a comment