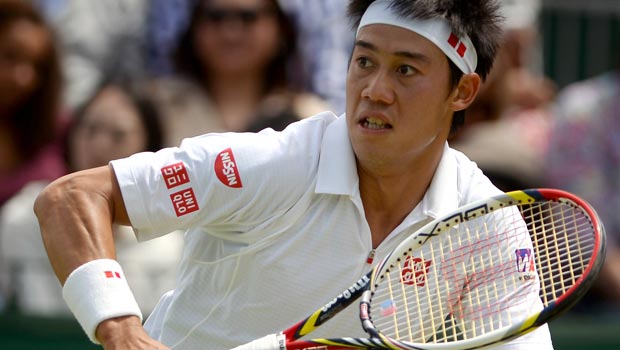 World number 11 Kei Nishikori insists that he does not fear any of the top players on the circuit after enjoying his most successful season and working with coach Michael Chang.
Nishikori is 2-2 against Rodger Federer, including a win in this year's Miami quarter-finals, and 1-1 against world number one Novak Djokovic.
The 24-year-old has found no joy from world number two Rafael Nadal and is winless in seven matches, although he pushed the Spaniard to three sets in the final of the Madrid clay tournament before being forced to retire due to injury.
The Japanese ace is enjoying his best campaign to date with a repeat title at Memphis as well as claiming a win in Barcelona and he hopes he can continue his good form through to the final Grand Slam of the year.
Nishikori said: "There's still a big difference in the top five or so.
They don't miss easy shots and don't give you easy points to win a game.
"For me, I don't feel any fear to play them any more after beating them a couple times. I have more confidence now to play the top guys."
Injuries have forced Nishikori to drop out of a few competitions this year but he believes that after changing a couple of things during training he should be ready to go for the US Open next month.
He added: "Physically I'm OK. I had a great two weeks of training.
Everything is ready for the U.S. Open.
"We changed a couple of things and my tennis is improving.
"My serve is getting better, more strong and more high percentage and also groundstrokes, I'm a little more aggressive than before. It's a little of everything. I need to work on a couple more things to get better."
Leave a comment