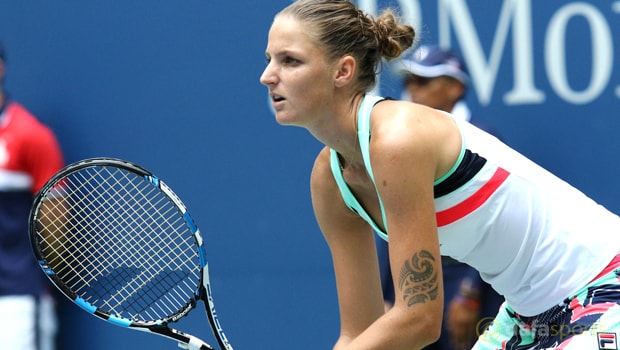 Karolina Pliskova admits she is delighted to have qualified for the semi-finals of the WTA Finals following Tuesday's brilliant win over Garbine Muguruza.
Having defeated Venus Williams in her opener, the Czech again displayed her form in Singapore with a brilliant performance against the Wimbledon champion.
It resulted in a second 6-2 6-2 win in as many matches and her victory inside 62 minutes could have been even more convincing had Muguruza not fought back from 5-0 down in the second set.
The Spaniard will now play the aforementioned Williams following her epic three-hour win over French Open holder Jelena Ostapenko and it's likely to be a tight contest.
Pliskova, in contrast, may be able to take her foot off the gas against Ostapenko, who she is the 1.44 favouirte to beat, with the Latvian 2.88.
With this the last event of the season, she may feel she has a point to prove following a sometimes brilliant, sometimes frustrating, year.
Despite reaching the top of the world rankings for the first time, the 25-year-old has again failed to make her breakthrough in the Grand Slams.
Victory in Singapore, which she is the 2.75 favourite to achieve, will prove some of her doubters wrong and she is understandably delighted to have booked her place in the last four early.
"I'm just happy that I don't have to play the next match for qualifying, because last year I was playing for it and it was pretty stressful," the Czech told the WTA website.
"I'm always happy if I can win few matches in a row, it gives me always extra confidence.
"There is one more match to go in the group, which I want to try to enjoy, not to lose, but just to try to enjoy the tennis a little bit more."
Leave a comment