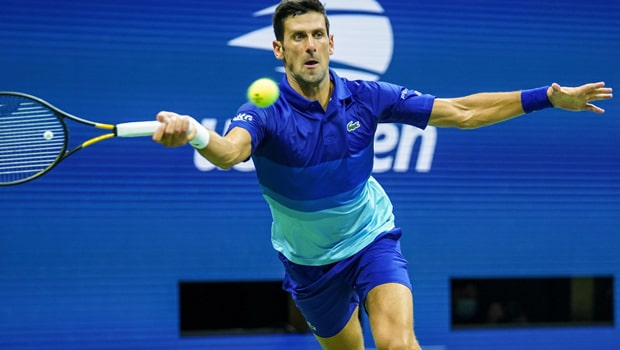 The World no.1 Novak Djokovic has admitted that he didn't come up with his best performance after he defeated Denmark teenager Holger Rune in the first round of the US Open. Djokovic won by 6-1, 6-7(5-7), 6-2, 6-1 on Arthur Ashe to advance and inch one step closer to his 21st major title as well as the Calendar Slam.
The Serbian won the first set convincingly by 6-1 but he had to sweat hard in the second set. The youngster Rune was able to take the second set to the tiebreaker and stunned Djokovic as he won it by 7-5. However, the Danish player started to cramp badly and Djokovic was able to take the next two sets easily to win the opening round match.
Djokovic gave credit to his opponent for playing better in the second set and admitted that his serve wasn't at his best in the decisive moments.
"I was trying to feel the ball out there," Novak Djokovic admitted. "It wasn't the best of my performances. At the same time, he played well in the second set when it mattered and I didn't serve well in the decisive moments." "It's never nice to finish the match the way we finished today.
Djokovic feels the 18-year old youngster will come back stronger in his future assignments and believes Rune will have a bright future.
"[Rune] is a great guy and one of the up-and-coming stars. He's going to come back stronger and I'm sure we're going to see a lot of him in the future." "He kept going with dignity, he deserved the respect and respect of a lot of people."
Djokovic will face Netherlands' Tallon Griekspoor in the second round of the US Open.
Leave a comment