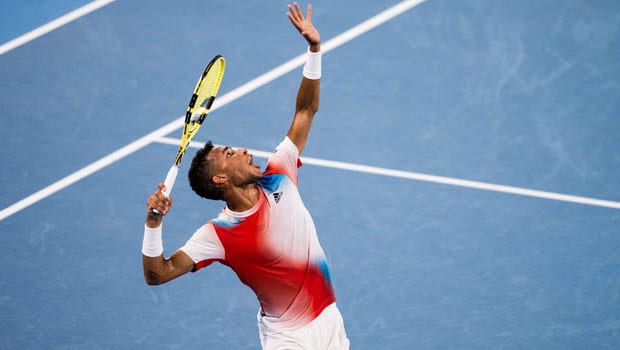 Canada's Tennis sensation Felix Auger-Aliassime rated ATP Rotterdam win as the happiest day of his career. The youngster defeated Greece's Stefanos Tsitsipas by 6-4, 6-2 in the final on Sunday. In fact, this was Aliassime's ninth final of his career and finally, he was able to get over the line to clinch his maiden ATP title in Rotterdam.
Felix went past players like Egor Gerasimov, Andy Murray, defending champion Andrey Rublev and Cameron Norrie to make his way to the final.
Felix has made a strong start to 2022 and he will look to continue his good run. The 21-year old from Montreal made it to his maiden Australian Open semifinal. In fact, he was two sets up against Daniil Medvedev but the Russian bounced back in style.
"It has not been the smoothest road since my first final three years ago," Felix Auger-Aliassime said. "It is an amazing day for me to get my first title and especially here. I played my first ATP main draw here a couple of years ago, so it is right I won my first title here.
"I have a lot of good memories playing here in front of you, so thank you for making it a special week for me that I will remember for the rest of my life.
"It is the happiest day of my career and hopefully it is the first of many to come. "Of course I'm happy, but I think that the relief is even bigger just because I heard about it so many times — trust me — and it's not easy.
"I'm human, after all … I have doubts. I have fears at times. I stress, like everybody. And I can now just play even more freely when it comes to these last matches in the tournament, those finals in the future."
Felix has definitely shown the promise to go a long way in his career and this good start to the year must have added confidence to his bag. The youngster will look to continue his good form in the upcoming events.
Leave a comment