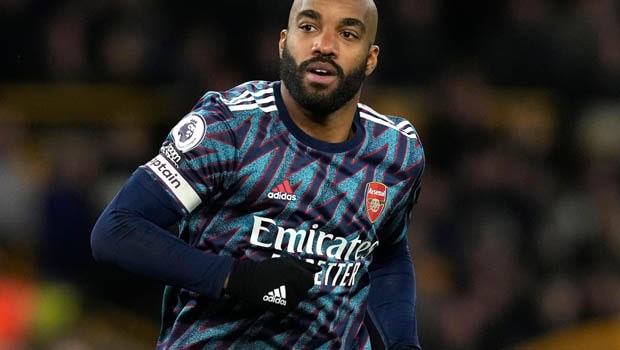 The Gunners have been through a severe crisis this winter. First of all, the club failed to secure the signing of high-level players to strengthen its roster.
Furthermore, the club had to deal with the tension between boss Mikel Arteta and Pierre-Emerick Aubameyang. This situation is one of the most complicated that the club has faced since the Gabonese were the leader of the club and its primary reference in attack.
The dispute between the boss and the player will end with the latter's departure by mutual agreement and heading to sign for Barcelona.
It was recently announced that the club appointed Alexandre Lacazette as the new captain. Mikel Arteta confirmed that Lacazette will continue in an official capacity for the remainder of the season.
However, this appointment will be short since Lacazette is set to leave the Emirates in the summer.
The Frenchman's contract expires in June, and he didn't accept a renewal for one more year. The player is said to want to return to Ligue 1.
In an interview with Arsenal Media, Lacazette addressed his appointment, saying that he hopes to lead the club to a top-four finish and mentioning his possible successors as captain.
"There is some future captains; Gabriel, big Gabi, has got presence, leadership at the back. I think when he's going to be more fluent with English, it will help a lot.
"Ben White as well, he's more quiet maybe, but by the way he plays he can be a good leader and maybe with edge can build up.
"Sambi Lokonga, but he's already been a captain in the past so it's not hard to say he can be a good captain. Kieran as well because I think he's been a captain as well in the past for the national team a few times. You can see some future captains, or leaders."
Lacazette also mentioned his plan to lead the team.
"I think I know a bit about everyone and how they work and how I can manage them.
"On the pitch I try to lead and to show that the way we have to press, the intensity because of the coach is asking us [for this].
"But in the dressing room I am more maybe vocal, and I want to bring the good vibes and the energy because some days we forget we are playing an amazing sport, we have an amazing job for a big club, and obviously it's natural, it's human to forget sometimes, so I just want to bring some smiles and maybe some good luck."
Leave a comment