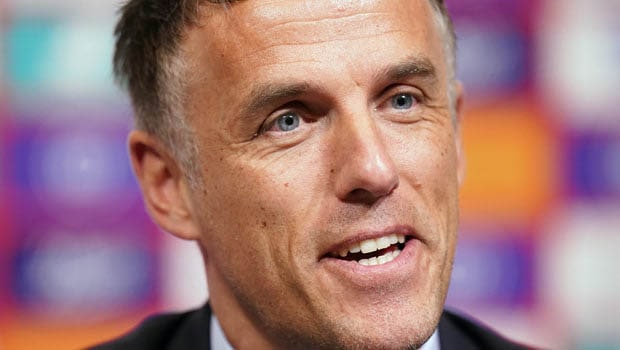 Former Manchester United full-back Phil Neville reckons it will take some time for the club to find success. The Red Devils haven't been at their best in the ongoing season as they have failed to come up with a collective effort. Manchester United has thus far played 24 matches out of which they have won 11 matches and they are currently in fifth place in the standings.
Ralf Rangnick's team has managed only two wins in their last seven matches as they haven't been able to deliver the goods. Furthermore, Manchester United's last match against Southampton ended in a 1-1 draw at Old Trafford on Saturday.
This was the club's third consecutive draw as the team could not grab their opportunities against the visitors. Moreover, United was knocked out of FA Cup by Middlesbrough on penalties.
However, Phil Neville feels Manchester United is still the best club in England but hasn't had success in the recent past. The players look low on confidence on the pitch and they mostly fail to come up with a complete performance.
Phil Neville told Sportsmail: "What I always think about Manchester United, there is no divine right to win. Ole Gunnar Solskjaer left the club in better shape. They are still producing young players, they are still the biggest club in England, they are just not getting success."
"Liverpool weren't getting success. It's something people are just going to have to accept. And it will take time."
Manchester United hasn't been able to come up with complete performances and they will look to turn the tables in the upcoming matches. Moreover, it is expected that Ralf Rangnick will not be backed by Manchester United in the next season after the recent struggle of the team.
Manchester United will next face Brighton on Tuesday at Old Trafford.
Leave a comment