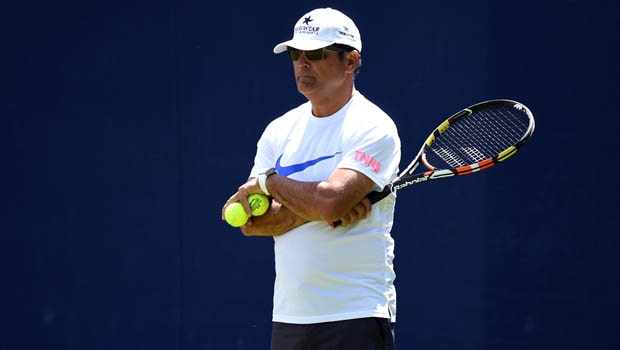 Rafael Nadal's former coach and uncle Toni Nadal reckons his nephew would have been the best among the Big Three if his career had been injury-free. Toni feels the Spaniard would have been ahead of Federer and Djokovic if he had not been troubled by his persistent injury.
Nadal has been troubled by his foot injury since 2005 and he has always found ways to play with it. The lefty had pulled out of the second leg of 2021 to the same injury. Furthermore, he was tested positive for Covid-19.
However, Nadal made a perfect return to the tour as he went on to win Melbourne Summer Set 1 and also clinched his 21st Grand Slam title at the Australian Open by beating Daniil Medvedev in the final of the tournament despite being two set-to-love down.
Thus, Nadal currently has the most Men's major titles in the history of the sport. The Spaniard has been a champion player over the years and he has always given his 120% on the court while playing as well as during the training.
Speaking on the Manana Sylvestre radio programme, Toni Nadal said "it is very difficult today to say who is the best. Is it the one who manages to play at the highest level, the one who has the Grand Slam record, or the one who has the most titles?
"If my nephew (Rafael Nadal) hadn't been injured so much then he would have been the best but I think there is very little difference with Federer or Djokovic, even if Federer is probably the one who has done the biggest things."
"When people ask me 'how is Rafael capable of doing it,' I say because he got used to that since he was little, where each training session and each ball was important and that attitude improves you day by day.
"Over the years I heard many people who said that Rafa's career was going to be short, and I always said: 'I hope they are wrong!' "He is doing well and is excited to keep playing."
There is no doubt that Rafael Nadal will be a favorite for the French Open as he has won the title on 13 occasions.
Leave a comment