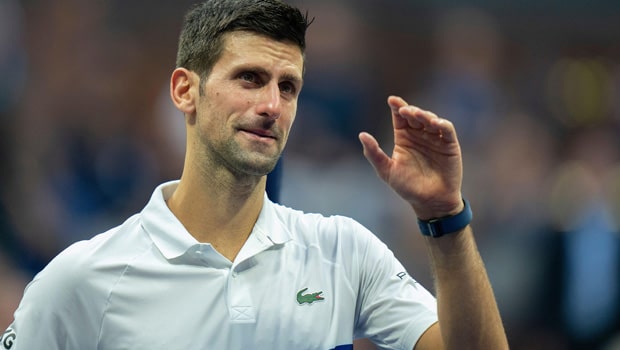 Former American no.1 Tennis player Andy Roddick reckons that if Novak Djokovic doesn't play at the upcoming Australian Open 2022 then Rafael Nadal will be foaming at the mouth. There are questions marks on Djokovic's participation as the Victoria state government has made it mandatory for all the players to be double vaccinated to take part in the first slam of the year.
However, Djokovic doesn't want to reveal his vaccination status. On the other hand, Rafael Nadal will be making his return to the game after recovering from a foot injury. Nadal has revealed that he will make a comeback at the Mubadala World Tennis Championship in Abu Dhabi in December before his Grand Slam return at the Australian Open.
If Djokovic decides not to play at the Australian Open, Rafael Nadal will be one of the biggest favorites to clinch the title. The Big Three – Roger Federer, Novak Djokovic, and Rafael Nadal are all tied with 20 Grand slam titles and it will be interesting to note who will be the first to win the 21st title. With Roger Federer not expected to be fit for the Australian Open, the race will be between Djokovic and Nadal.
On a panel with Tennis Channel Live, Roddick said "We don't know what's going to happen with Australia. Nobody knows except Novak what he's going to do and if he's going to play the game the way it has to be played to participate in Australia.
"If he doesn't, opportunity's knocking for Medvedev, Zverev, Rafa's going to be foaming at the mouth to get there and get to that 21st Slam so these other guys, they have to play their tournament either way."
Meanwhile, Rafael Nadal has thus far won a solitary title at the Australian Open and if he goes on to win in Melbourne in 2022, he will become the second player after Novak Djokovic to win each Grand slam title at least twice.
Jim Courier said on the same show, "Anyone who wants to get in and work in Australia has to be vaccinated and he (Djokovic) gets that he can't get that normal top player exemption which in most things happens for him and for all the other top players.
"This is a real crossroads (dilemma) for him because when you factor in what Andy [Roddick] said about Rafa [Nadal] jumping at the bit to get to 21 [Grand Slams] first that would also give Rafa, if he was able to stay healthy and play in Australia, all of the Majors at least twice. Something Novak has done at least as well.
"There is a lot at stake here in the cannons of tennis history and this is a really fascinating wrinkle (facet) to it."
Australia Open 2022 will begin from January 17.
Leave a comment