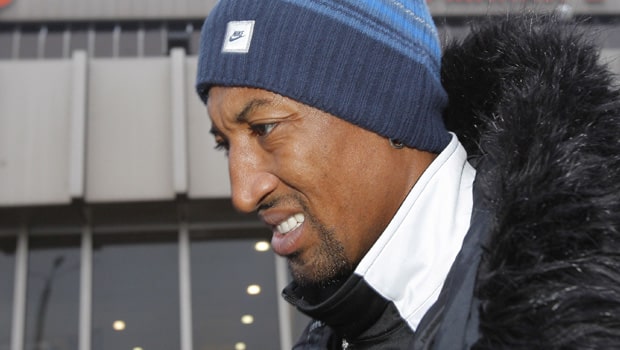 Los Angeles Lakers talisman LeBron James has always shown that age is just a number. James is currently playing his 18th NBA season and he is going strong at the age of 36 years, when most of the world-class athletes struggle to keep up with their fitness. However, King James has always worked hard on his fitness and he is reaping the rewards for the same.
Scottie Pippen, former Chicago Bulls player, who has been in the limelight for his recent book Unguarded, reckons LeBron James's Basketball IQ separates him from the rest and doesn't try to kill the opposition despite having all the skills and ability which has helped him in porlonging his career. Pippen added that James still has got a lot of fuel left in his tank.
Pippen said while talking to Chopping it up with Oakley, "It's amazing to see him still able to have what I see is a full tank. Even though he (LeBron James) got the power and the skill, his biggest attribute is his IQ. He know he can kill you, he don't try to kill you. That's part of why he got such longevity."
On the other hand, LeBron James was troubled by injury as he missed some matches due to abdominal strain. James himself revealed that he works hard to prepare in the best possible manner, which leaves a lot of people flabbergasted.
"I know how much work I put into my craft, my body, and getting ready to play, so I can go out and do some things that other people still wonder how I can do," Lebron told Los Angeles Times' Dan Woike.
Meanwhile, LeBron James made a resounding comeback after he faced his first ever suspension following a brawl with Detroit Pistons' Isaiah Stewart. James scored 39 points in 124-116 OT win against Indiana Pacers and followed with another fine performance of 30 points against the Sacramento Kings. But his efforts went in vain against the Kings as Lakers lost by 141-137 in OT.
Leave a comment