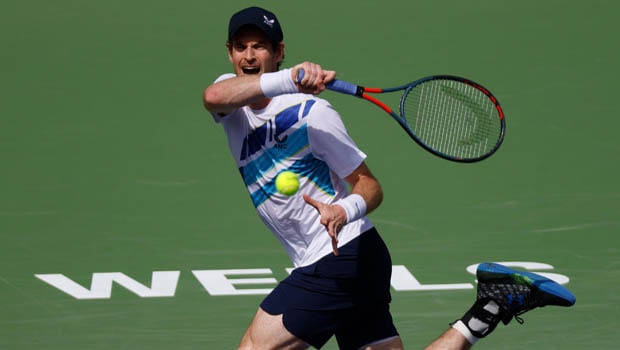 Andy Murray has picked Rafael Nadal as being the favorite for French Open. Murray also revealed that he won't play the clay season. Nadal has an impeccable record at the Roland Garros and he would look to continue his domination. In fact, Nadal is always a favorite for the French Open and with the kind of start he has made to the season, he is going to be a big favorite for the tournament.
Nadal has had a 16-0 start to the season and he has been unstoppable. The left-hander has won Roland Garros on 13 occasions, which is the most for any player. Nadal had a 13-0 record in the finals of the French Open and he has only lost three matches at Roland Garros.
The 35-year old had last won the title back in 2020 when he defeated Novak Djokovic but lost to the Serbian in an iconic semifinal in the previous edition.
Meanwhile, Andy Murray claimed his 700th ATP win after he defeated Taro Daniel in the opening round of the Indian Wells. However, the Briton's road in the tournament was ended by Alexander Bublik as he lost in straight sets by 6-7(9), 3-6.
"I'm not planning on playing the clay court season," Murray said. "However, as it stands today I would have to put Rafa as being the favorite to potentially win the French Open again. Novak's obviously had very little competitive tennis for a period, and Rafa's obviously started the year extremely well.
"So he probably feels like quite relaxed and maybe a little bit less pressure than was on him a couple of, you know, the last couple of French Opens, for example," he continued. "But I wouldn't count Novak out, for sure, but it's not going to be easy because he's obviously missed quite a lot of tennis."
In fact, Murray had his chances to win the opening set against Bublik but could not grab them. Murray feels he could bring his best Tennis to the table on the big points.
"I think like if I look at a match like today," Murray said. "I had all of the opportunities really in the first set. Obviously a tiebreak. Both of us had some chances there, but in the first set I certainly created more of the opportunities and I didn't take them.
"He obviously came up with some good serves at times," he added. "But I certainly had my chances and, you know, against players that play that style of tennis and have obviously big serves and not easy to break, you need to, when you get those chances, you know, be ruthless and I just didn't quite play well enough in those moments today and that's the thing that obviously I want to turn around."
On the other hand, Rafael Nadal won his opening round match against Sebastian Korda in the ongoing BNP Paribas Open and he will take on Daniel Evans in the next match.
Leave a comment