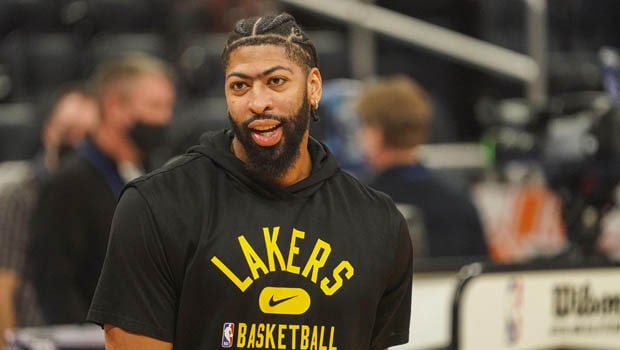 LA Lakers' talisman Anthony Davis' career has been plagued by a plethora of injuries. Davis suffered a mid-foot sprain in his right foot on February 16, which once again ruled him out of action. However, Davis is confident that he would be able to make a solid comeback to action in the rest of the season.
"I'm very optimistic about it," Davis told reporters before the Lakers match against the Phoenix Suns. "I'm trying to get back on the court as soon as possible. As far as a number or something, I would love to say 100 but with only a certain amount of games yet, not 100 percent sure."
Meanwhile, the team's head coach Frank Vogel has revealed that Davis will begin spot shooting on Monday, which is positive news for them.
Davis revealed what were the emotions when he had suffered the injury.
"When it first happened, I heard the crunching, like everything in my foot," Davis said. "And the first thing I heard, when I looked up and I just saw either Royce O'Neale or Donovan Mitchell turn around [and say], like, 'Oh s—.' And when I looked down, and I couldn't move my foot, my first thought was, 'Please let it not be broken.'"
Davis said the foot was swollen after he suffered the injury and it looked bad on that day. In fact, Davis had to miss 17 straight matches earlier in the season after he suffered an MCL injury in his left foot.
"The first thing I thought was, 'Not again,'" Davis said. "I just got off of [being sidelined] four-to-six [weeks]. Now I got another four-to-six. So that's where the anger came from. … It was a little bit of relief that it wasn't as bad as it could have been, but more so anger of, 'Here we go again.'"
There is no doubt that the Lakers have missed Davis' services on the court. Lakers will next Toronto Raptors on Monday at the Crypto.com arena after they were completely thrashed by Phoenix Suns.
Leave a comment