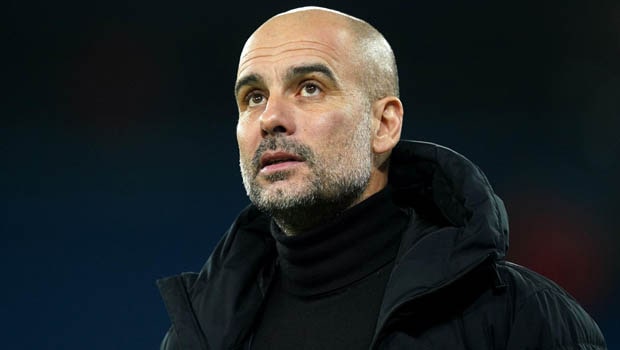 Manchester City's lead at the top of the table has been cut down to 4 points after their 0-0 draw against Crystal Palace at Selhurst Park on Monday evening.
The Citizens, who have been at the top of the Premier League table for a couple of weeks now had a nine-point lead ahead of second-place Liverpool at some point, but with Monday's results, the Premier League title race has now been thrown open.
Pep Guardiola's side had more than enough opportunity to score in the first half but the Eagles, who were unbeaten in their last five games, showed resilient defending against City to deny them.
The second half was a more cagey contest between both sides but manager Pep Guardiola was contented with the result on the night although he rued missed chances.
"We played a really good game. In 90 minutes we conceded mistakes a little bit, but the way we played was really good. Luck doesn't exist in football. We have to score goals, and we didn't do it. We played to score goals and concede few. We struggled a little bit. We didn't score, that was the mistake. The team that was there today was there before and will be there in the next game. I am very pleased with the performance and the way we played." Guardiola said after the game
Manchester City still remains at the top of the Premier League table after twenty-nine matches played with 70 points, four more than Liverpool who are second and have played a game less.
The Reds got a 2-0 win against Brighton on Saturday to keep up with their Manchester rivals.
Manchester City still remains part of the UEFA Champions League season, and can still win all other three titles available including the FA Cup.
Leave a comment