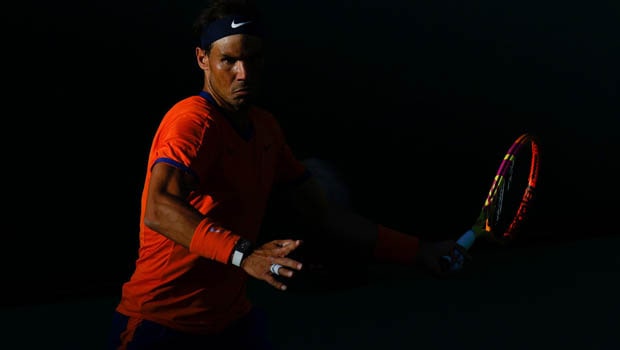 Rafael Nadal admitted that he wasn't 100% fit in the Indian Wells final, which he lost to American Taylor Fritz. Nadal revealed that he was in pain during the match and he also had breathing issues. Ergo, the Spaniard wasn't able to bring his best to the table in the all-important final.
With this crucial win, Fritz has ended Nadal's 20 matches unbeaten streak of the season. Nadal was vying for his fourth title of the season but he couldn't go past the American.
Taylor won the BNP Paribas Open title by 6-3, 7-6 (7-5). In fact, Nadal had his chances in the second set of the match but he couldn't grab them. The left-hander was able to get his serve back in the 10th match game of the set and then had two break points on Fritz's serve in the subsequent game but the American was able to save them.
"I had pain, honestly. I had problems breathing. I don't know if it's something on the rib, I don't know yet. When I'm breathing when I'm moving it's like a needle all the time inside here. I get dizzy a little bit because it's painful," Nadal said.
"It's a kind of pain that limits me a lot. It's not only about pain, I don't feel very well because [it] affects my breathing. "[It is] more than [being] sad for the loss, [that is] something that I accepted immediately, and even before the match ended. It's more about that I am suffering a little bit, honestly."
In fact, Nadal had battled for three hours and 12 minutes in the semifinal against his countryman Carlos Alcaraz. He had also received medical attention from an ATP physiotherapist.
"I tried my best. Of course, [it has] not been my day. But that happens. I have experience in all these situations. So in the moment, of course, it's tough to play a final like this. [I] tried 'til the end. That's it," Nadal said.
"Even [though] I had my chances in the second set, I didn't convert too many chances. That's it. I think it's a difficult match to analyse personally from my side because I was not able to do many things."
Nadal has withdrawn from Miami Open and he will now prepare for the clay season.
Leave a comment