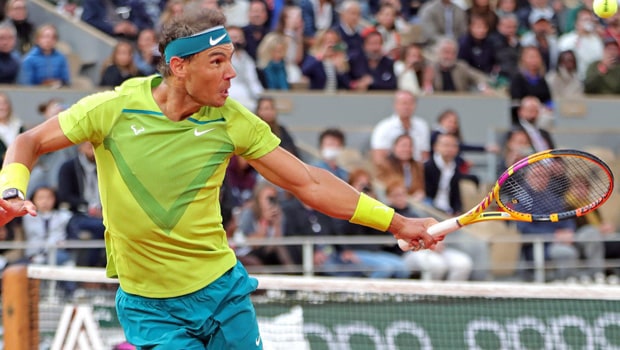 Rafael Nadal's uncle and former coach Toni Nadal has predicted that his nephew will play at the upcoming Wimbledon. The Spaniard recently won his 22nd Grand slam title as he defeated Casper Ruud in the final of the Roland-Garros at Phillippe-Chartier on Sunday by 6-3, 6-3, 6-0.
This was the 14th Roland-Garros title for Rafael Nadal. Meanwhile, it is well known that Nadal has been troubled by a foot injury, which has cast a shadow of doubt on his participation at Wimbledon.
However, the veteran has clarified that he wants to play at SW19 and he take part in the prestigious event if he feels comfortable with his foot. Nadal also received treatment on his foot in Barcelona and he was seen at the airport with the crutches.
Meanwhile, Nadal has been in great form despite his trouble with his foot injury and he will look to make the most of the momentum.
"Wimbledon starts in less than two weeks, so let's see if my nephew is there or not," Toni Nadal told Eurosport Espania.
"I think that he will be and that the treatment goes well. "He wants to take advantage of the good sporting moment that he is going through and that has led him to be the winner of the two Grand Slams."
Toni, who always observed Rafael from close quarters, added that his nephew has been under a lot of pain on many occasions but he has always pushed the envelope to get the best out of himself.
"He has had to overcome many difficulties and is still there despite having already won many things and being very successful.
"Since 2005, he has been playing with a lot of pain to the point of sometimes being unable to finish a training session."
Nadal's doctor also gave an update on his recent treatment.
"Rafa is following the process, and the recovery is good," Ruiz Cotorro told Spanish radio. "In two or three days we will look at the effects. In four days we will put him on the court and evaluate the way the treatment is evolving. "If there is any discomfort following treatment, we will have to look at whether he can play Wimbledon."
Wimbledon 2022 will begin on June 27.
Leave a comment