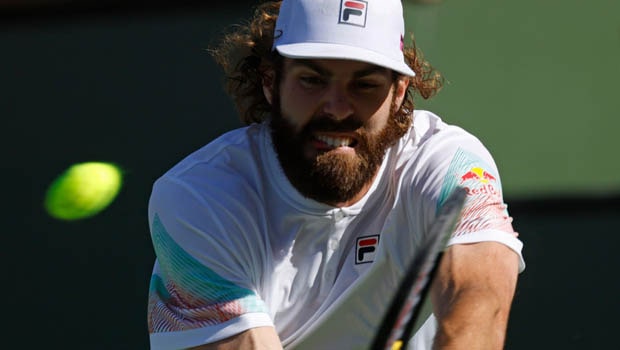 Rafael Nadal reckons Reilly Opelka is one of the toughest players on the Tour. Nadal was able to survive Opelka's challenge in the Round of 16 as he defeated the American by 7-6(3), 7-6(5). It is not easy to play against Opelka as he is 6'11'' tall and thus gets a lot of bounce on his serve and also has a potent forehand.
However, Nadal was able to bring his best Tennis on Wednesday against the American. Both the players retained their serve in the opening set but Nadal was able to take the first set as he won the tiebreaker by 7-3.
Subsequently, Opelka broke Nadal's serve in the fifth game of the second set. However, Spaniard bounced back stronger as he broke the American's serve in the eighth game of the second set. The second set also went in the tiebreaker and Nadal was able to seal it by 7-5 to book his place in the quarterfinals of the Indian Wells and now has a 18-0 record in the ongoing season.
Nadal rated this match as the best he has played in the tournament thus far.
"He is one of the toughest opponents on Tour," Nadal said in his on-court interview. "It is very tough to control his weapons with his serve and forehand. I think I played my best match of the tournament so far today. I am very pleased with how I was able to win the match, with two difficult tie-breaks. This victory means a lot to me."
"I think I played well," Nadal added. "It is difficult because you need to find the right balance. When you are playing points from the baseline you think you can't miss because you won't have a lot of opportunities. So you need to find the balance to not allow him to come in and not taking big risks."
Nadal will take on Australia's Nick Kyrgios in the quarterfinals of the BNP Paribas Open. The Australian moved into the quarters after Jannik Sinner could not play due to illness.
"Nick is playing great," Nadal said. "He is one of the toughest opponents on Tour. Everyone knows how good he is when he is motivated. It is going to be a good test for me and good challenge. I am excited to be in the quarter-finals."
Leave a comment