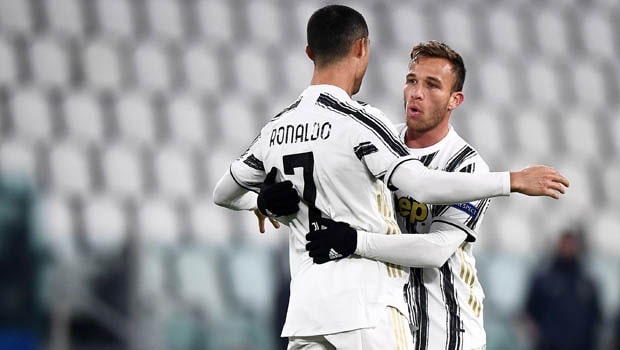 Brazil and Juventus midfielder Arthur Melo has had the pleasure of sharing the pitch with legendary Cristiano Ronaldo. In fact, Melo has also played with the other two best footballers of the current generation – Lionel Messi and Neymar Jr. Arthur Melo revealed that Cristiano Ronaldo is very professional and goes seriously about his business.
It is well known that Ronaldo trains really hard in the practice sessions and it is one of the reasons why he has always taken giant strides as a footballer. The talisman is known to give his 120% on the field and he takes care of his game, fitness as well as diet.
Ronaldo prepares for his matches in a very professional way and he aims to get the best out of himself and also help his teammates.
Arthur Melo said in an interview with TNT, "Cristiano surprised me with how professional he is. He's not a football player, he's an athlete. He's a professional because of all the work he does beforehand. Not on the field, which everyone sees, but off the field. He is a person who works, who eats well, and now takes in 15 minutes of sun [each day]. He is a professional and also a friendly person who tries to help."
"He is interested in the people around him. We used to sit together at the table with him. Sometimes he would look at our plate and tell us: 'Not like that, eh' (laughs). He tries to help in everything. He is a sensational person."
Meanwhile, Manchester United was knocked out of the UEFA Champions League as they lost to Atletico Madrid by 2-1 on aggregate in the Round of 16. Ronaldo had a disappointing game as he failed to even take a shot on target in the second leg. The talisman had entered the knockout match after scoring a hat-trick against Tottenham Hotspur.
Thus, the ongoing season will become the first after 16 years when Ronaldo hasn't even won a single club silverware.
The Red Devils will now look to finish among the top four teams in the Premier League. Manchester United will next face Leicester City on the 2nd of April.
Leave a comment