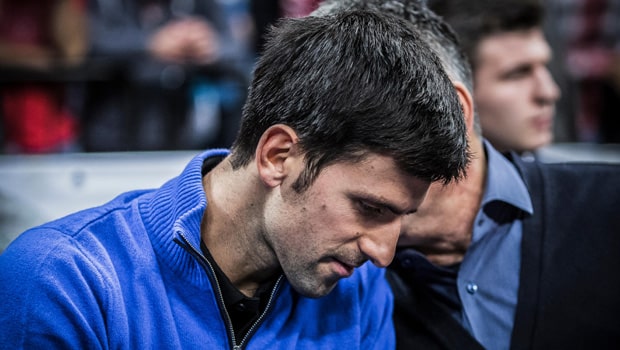 After having a stellar run in 2021, where Novak Djokovic won almost everything he played, the Serbian has had to go through a lot mentally in the first three months of the new season. Djokovic wasn't allowed to defend his Australian Open title as he was unvaccinated. Furthermore, World no.1 could not take part in a lot of events, including the Miami Open and Indian Wells as he is not vaccinated against Covid-19.
However, Djokovic will now begin his Clay court season with Rolex Monte Carlo Masters and he stated he is motivated to be on tour and play against the young players, who are coming up in the ranks.
The Serbian will look to hit the ground running in order to prepare for the Roland Garros and defend his title in Paris.
"I still feel motivated to be on the Tour and compete with young guys and try to challenge the best players in the world for the biggest titles," Djokovic said in his pre-tournament press conference.
"I'm very pleased to be here and Monaco has been home for over ten years. I have been eagerly waiting for the moment when I will be out competing again, so this is the best place where I could possibly start."
On the other hand, Djokovic added that he is still testing his engine in the practice sessions as he hasn't played a lot this season.
"Clay court is the surface on which I grew up in Serbia and played many years only on that surface actually. Historically it hasn't been my most successful surface, but I have had some big success on clay. [The] Roland Garros win last year is still fresh in my memory, so I try to use that as an inspiration to kick-start the clay-court season [in the] best possible way.
"I understand that I probably won't be at my best at the beginning of this week. I am still testing my engine, so to say, and building my game, so it will take obviously some time, some matches to really get in the groove and find the competitive play that I really need."
Meanwhile, Djokovic had recently lost his top position in the ATP rankings to Daniil Medvedev but got back his place after the Russian failed to make it to the semifinals of the Miami Open.
"Being World No. 1 is the highest achievement that you can have in our sport, so I'll try to maintain that position as much as possible," Djokovic said.
Djokovic will begin his clay-court campaign against Spaniard Alejandro Davidovich Fokina.
Leave a comment