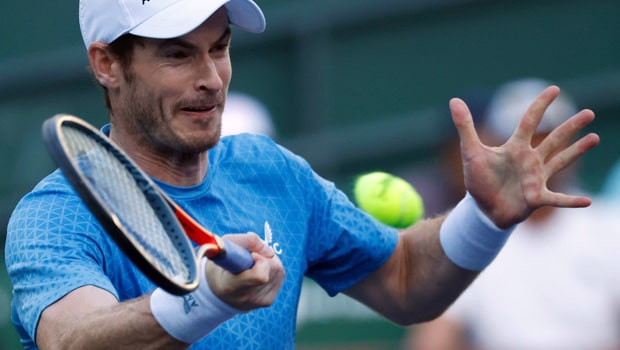 Former World no.1 Andy Murray has admitted that he needs to be more clinical and ruthless when his opportunities come his way. It has been a difficult road back from a major hip injury for Murray but he is giving his all and the results have been palpable in the recent past.
In fact, Murray is definitely coming back to his best as he has won some matches against top-ranked players in the recent past. The Brit won the first-round match of the ongoing Vienna Open against the no.5 seed Hubert Hurkacz and thus secured his first win against a top-10 ranked player in 2021.
Earlier, Murray defeated 66th ranked Vasek Pospisil and 26th ranked Ugo Humbert. The 34-year old has also beaten young sensation, Carlos Alcaraz, during the BNP Paribas Open at Indian Wells before he lost to Germany's Alexander Zverev.
Moreover, Murray defeated USA's Frances Tiafoe in what was the longest three-set match of 2021 at European Open.
"I need to be a bit more clinical and ruthless when my opportunities come," Murray said. "That was one of the things when I was right at the top, it was a strong part of my game and I need to get back to that.
"When my opportunities come, I am going to take them and be clinical. Finish those sets off when you get ahead and don't think that more chances are going to come along because when you play with the top players, you don't get loads."
Murray will look to keep taking giant strides in his game and he has definitely made a decent comeback. It hasn't been easy for the veteran player however he is giving his best.
Murray will next face Carlos Alcaraz in the second round of the Vienna Open on Wednesday.
Leave a comment