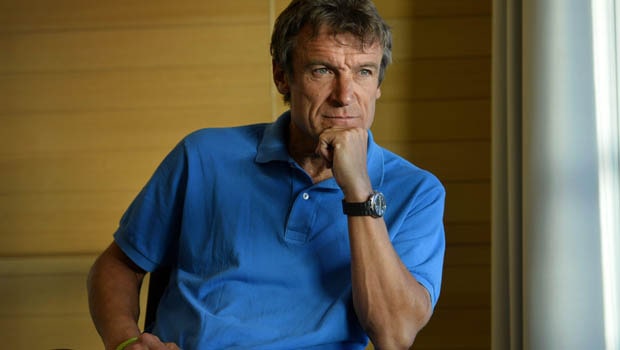 Tennis legend Mats Wilander has heaped praise on Rafael Nadal for making a sublime return to the tour. Not many of the Tennis experts expected Nadal to make such a rollicking start to the season. The Spaniard currently has a 15-0 record, which is his best start to the season in his career and he has already won three titles, including the prestigious Australian Open.
Nadal started the year with a bang as he won the Melbourne Summer Slam Set 1. Subsequently, he became the most successful Men's Tennis player as he won his 21st Grand Slam title after beating Daniil Medvedev in the final of the Australian Open at the Rod Laver Arena.
Nadal then won his third title of the year as he bested Cameron Norrie in the final of the Mexican Open in straight set. Wilander, himself a seven-time slam champion reckons Nadal is emotionally closer to 16 years old than 36 and that's what separates him from Roger Federer and Novak Djokovic.
"Rafael Nadal's turning 36 during the French Open. He is closer to 16 years old than 36 years old, emotionally," Wilander said while speaking to Eurosport. "That is where he separates himself from the other Big-3, I should say."
Wilander added not many had expected that Nadal will make such a solid start to the season as he his foot injury had resurfaced and he also tested positive for Covid-19 in December.
"It would be amazing if he could keep this up [after] we really thought last year that it was surely close to being the end of Rafa's career. He himself thought it could be the end of his career," Wilander said.
"I would have never imagined, even though [I expected him to be] playing physically, in a million years that he would be doing what he is doing now. Not during this part of the year. Yes, [if we] move forwards a month and a half, when the claycourt season has started, then we are back to Rafael Nadal, the ageless clay court king," he added.
Wilander hailed Nadal for his problem-solving attitude as he has made some fine comebacks to the game and he never throws in the towel.
"I don't think there has ever been a professional tennis player, or any athlete, who finds it more enjoyable to feel fear, to be afraid of the outcome, to be nervous, to not really know what is at the end of the match, but is so in love with the problem-solving part of his profession that he is willing to feel that pain and anxiety just to find out what is just around the next corner," he added.
Nadal will now be seen in action in Indian Wells.
Leave a comment