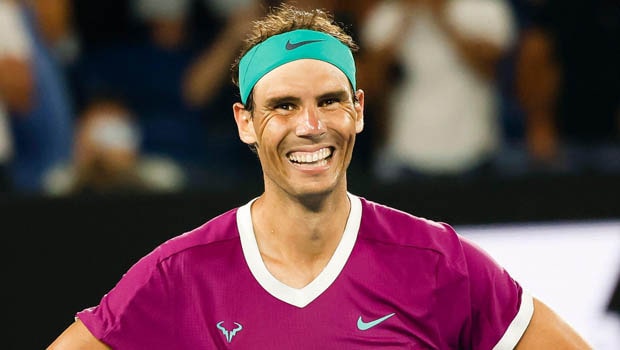 The World No.1 Novak Djokovic doesn't want to take anything away from Rafael Nadal's Australian Open 2022 triumph. Djokovic could not participate in the Australian Open as he was deported from the country due to his vaccination saga. Nadal was able to go all the way in the tournament as he defeated Daniil Medvedev in the thrilling final at the Rod Laver Arena.
The Spaniard was down two sets to love but he made a resounding comeback in the final. As there was no Djokovic, Nadal had to beat the likes of Karen Khachanov, Adrian Mannarino, Denis Shapovalov, and Matteo Berrettini to reach the final.
In fact, Nadal had pulled out of the second half of 2021 due to a foot injury. Furthermore, he was tested positive for Covid-19 in December. Thus, there were a lot of doubts about whether Nadal will be able to go all the way in the event.
"I think it was 4, 5 months ago that he was on the crutches & now he's winning a slam. It's incredible," World No. 1 said. "I got tons of respect for him. I don't want to take anything away from his victory, me not participating in the tournament regardless."
On the other hand, Novak Djokovic played for the first time in 2022 as he took the court against Italy's Lorenzo Musetti, whom he defeated easily by 6-3, 6-3 in the first round of the Dubai Tennis Championship. Djokovic was happy with the reception he got from the crowd.
"Well, yeah, I would say I was equally excited and nervous like before any other match after a long break. I had almost two and a half, three months without a match officially on the tour.
"I think Dubai is a perfect place for me to start a season because of the support and the fans that showed up tonight and really cheered me on the way they did. Big Serbian community as well. Very nice to see Serbian flags around. I felt there was an international crowd supporting me as well, which was very nice. They exceeded my best expectations, so to say, in terms of the atmosphere," Djokovic said.
Djokovic will either face Alex de Minaur or Karen Khachanov in the second round.
Leave a comment