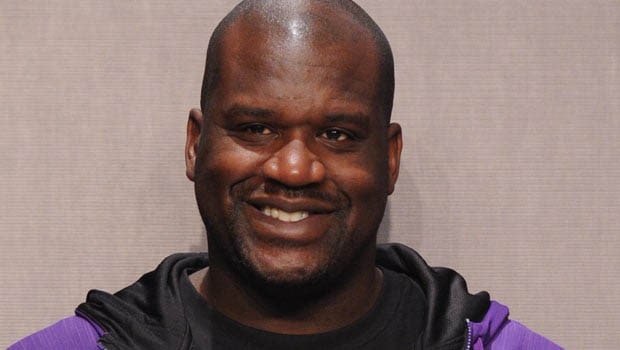 Shaquille O'Neal was one of the most dominant players during his time. He won four NBA Championships and shared the court with Kobe Bryant during their time at the Los Angeles Lakers.
He made some great contributions towards the NBA in a career spanning almost two decades. Shaquille O'Neal was honoured with a position in the NBA's best 75 players on the league's 75th anniversary. Shaq gave an emotional speech during the ceremony which made many people emotional.
The big center was honoured to be acknowledged by the NBA during the NBA All Star game. He along with 74 other players graced the ceremony and uplifted the overall event.
However, Shaq got emotional during his four-minute-long speech during the NBA on the TNT show. He talked about the hardships that came his way during his days of struggle. He acknowledged everyone that supported him during his growth as an NBA player.
During the NBA on the TNT show he shared some great insights on his career and thanked everyone who helped him become the person he turned out to be.
"I got in trouble in high school for trying to be like Dr. J. and my father said, 'No, I need you to be a big man," Shaq said.
"So here comes another big man, and he's 6-foot-9, flashy, hip-hop and has style: Magic Johnson. I wanted to be like Magic Johnson. I want to thank another guy: Mitch Riles. We played in Germany together [as kids] and he was a white guy; he loved [Larry] Bird, I loved Magic, and we used to have seven-game series every day. We used to fight."
The Big Diesel did not stop at honouring Mitch Riles and Magic Johnson, he also paid tribute to Floyd McMerchy, Dale Brown, David Robinson, Patrick Ewing, Charles Barkley, Jerry West, Kareem Abdul-Jabbar, among others as he acknowledged everyone's hand in helping him grow as an NBA star. He also gave a special mention to his former teammates Kobe Bryant before thanking his own parents for making him what he is today.
It was surely one of the most unexpected and emotional moments during the NBA's 75th Anniversary. Shaq is mostly known for his dramatic reactions and gags and other fun elements. But for him to come up with a speech like this made everyone teary eyed.
Leave a comment