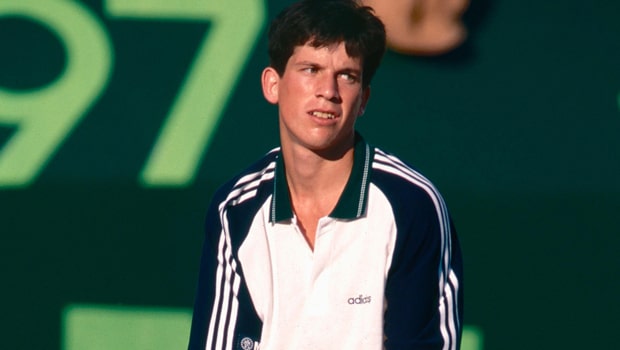 With Roger Federer and Rafael Nadal pulling out of the upcoming US Open, only the next-gen players stand between Novak Djokovic and his 21st Grand slam title. One of the biggest hurdles for Djokovic will be Alexander Zverev, who recently beat him in the semifinal of the Tokyo Olympics to end his winning streak and put paid to the quest of winning the Golden Slam.
Zverev has been in top form as he went on to win Gold medal at the Tokyo Olympics and then won his fifth ATP 1000 Masters title at Western and Southern Open. The German defeated Stefanos Tsitsipas in the semifinal of the Cincinnati Masters and then came up with a dominant performance in the final against Russia's Andrey Rublev as he beat him 6-2, 6-3.
The next-gen players including Stefanos Tsitsipas, Andrey Rublev and Daniil Medvedev have taken giant strides at the top level and Henman feels they are banging on the door to win their maiden slam title.
"Zverev's performance in the semi-final and final (at the Cincinnati Masters) were fantastic for different reasons," said Henman. "To come back from a double break down in the decider and break (Stefanos) Tsitsipas was a fantastic effort and then to come back and play the most incredible match against (Andrey) Rublev in the final.
"Up 6-2, 5-2, he had made one unforced error from the back of the court in the whole match and was serving huge. It was very impressive. "There is no doubt that Djokovic is the favourite going into New York, but Zverev, (Daniil) Medvedev, Tsitsipas and Rublev are not just knocking on the door, they are banging on it now."
On the other hand, Henman noted that Zverev can veer off the track if he is put under pressure but the German has been in sublime form and he will look to continue the same in the US Open.
"Those gremlins will always be there for Zverev," added Henman. "There are always going to be some psychological issues when you have served 20 double faults in a single match in your career, but he does seem to be more consistent.
"Up to the final in Cincinnati, he had only served 10 double faults in the whole tournament and when you look at his baseline game and athletic ability, there is no doubt for me that he is going to win multiple Slams in his career."
Leave a comment