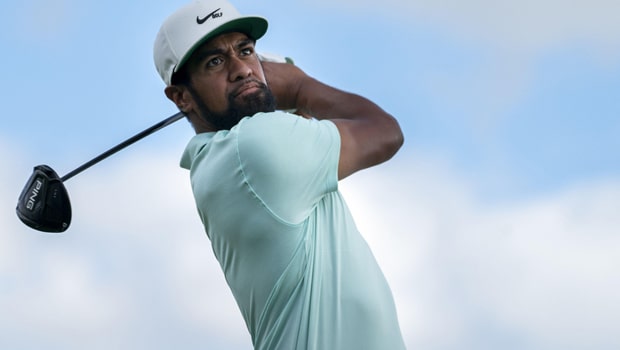 Tony Finau claimed his second PGA Tour title after winning the play-off at The Northern Trust in New Jersey, USA.
Finau and Cameron Smith finished tied at 20 under part but he had managed to make par at the first extra hole to win his first PGA Tour title in five years. It has been a journey for Finau and the victory did not come easy as he had to play an extra hole for it. World number one, Jon Rahm finished third place at 18 under while Justin Thomas finished tied at third place with Alex Noren and Tom Hoge.
Both Rahm and Smith were tied at first place on the day of the final round. By the time the game got to the 11th, Finau was trailing Rahm with three shots and was one under par. But the 12th hole brought a change of fortune as he made a birdie on that hole, followed by an eagle on the 13th. He made another birdie at the 14th, where he also picked up a bonus shot. All the while, Rahm was not relenting as he also made birdies on the 12th and 13th, putting him at 20 under.
But he ran into errors from the 15th, making another at the 16th. It was at this point that Smith came into the view as he made a birdie on the 16th. Just like Finau, Smith eased to the last hole with a par shot, and both of them were tied at 20 under, forcing a play-off.
A bogey on the extra hole saw Smith's chances of victory wither, giving Finau the chance to make par on that hole to win the event. After 142 events, Finau smiled again. Speaking after the round, Finau said he gave the game everything he had and expressed hope that his next win would not take this long.
Leave a comment