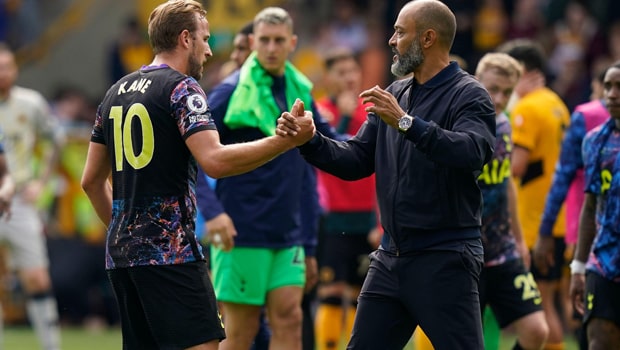 Tottenham was all smiles this weekend as Harry Kane returned to the match-day lineup, and the Hotspurs defeated Wolverhampton 1-0 behind a goal from Dele Alli.
Despite Kane being an aggressive target for Manchester City, he started on the bench and came on with 20 minutes to go in the match. Tottenham now have six points on the season with wins over Manchester City and now, Wolves.
Alli's penalty was his first Premier League goal since March 2020.
Alli covered the most distance in the week prior vs City, and then followed that up with the winning goal vs Wolves. Resurgence for Alli in 2021 under Nuno Espirito Santo.
Alli now has 51 goals and 34 assists for his career in Premier League action.
"I will go there focussed on my task, but with a smile on my face," Nuno Espirito Santo said earlier this week in response to a question to him re: the to the Molineux on Sunday as Tottenham manager.
Santo starts his coaching career with Tottenham with two wins and two clean sheets.
"To dare is to do keeps repeating in my mind. I love it," Santo added after the strong start to the season. "I love the motto. It's what we want to do."
Santo now has three Premier League wins against Pep Guardiola's Manchester City. That's more than any other coach, including the likes of Jürgen Klopp, Ole Gunnar Solskjaer and José Mourinho.
With the transfer window still open for another week or so, expectations are that Tottenham remain active on the market as the season gets under way.
Tottenham are back in action next weekend vs Watford.
Leave a comment