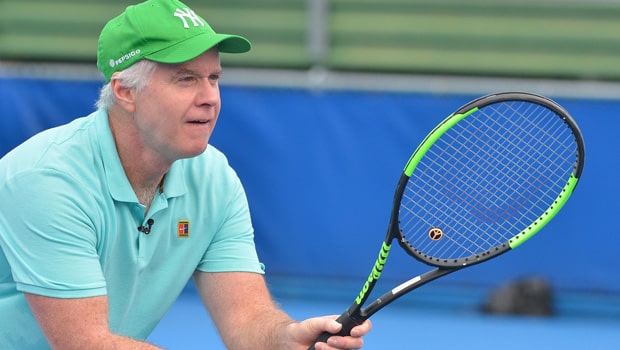 There is no doubt that Rafael Nadal is the ultimate 'King of Clay'. Nadal has won 13 French Open titles and he is one of the best players to ever play on clay. The Spaniard had a dominating record in Roland Garros as he has lost only three matches out of the 108 he has played.
Nadal lost the semifinal of the French Open 2020 against his arch-rival Novak Djokovic in an epic battle of four sets. Meanwhile, Nadal last played in Citi Open in August before his foot injury resurfaced and ruled him out of US Open. Nadal has now all but recovered and he is all set to make a comeback in Mubadala World Tennis Championship.
Former Tennis player and ESPN analyst Patrick McEnroe reckons Nadal could go on to win at least one to three more French Open titles as he still has got some fuel left in his tank.
"If he stays healthy, he could end up winning one to three more French Opens. That's a reasonable argument to make. It's harder to make an argument that he can win multiple other majors at this point."
Former World no. 4 Brad Gilbert also spoke on similar lines as he said, "Rafa is the favorite going into Roland Garros every year, and he will be until somebody beats him there."
On the other hand, former World number five Jimmy Arias added that Nadal always proves him wrong when he thinks the lefty will be beatable at Roland Garros.
"I've often felt like Rafa is on the verge of being beatable, but then he'd get to Roland Garros and win. "He proved me wrong every time a lot of times. But now he's showing some wear in that armor."
Nadal is known to bring his best on clay and he has almost been invincible at his favorite surface. The Spaniard will be looking to clinch his 14th French Open title in 2022.
Leave a comment