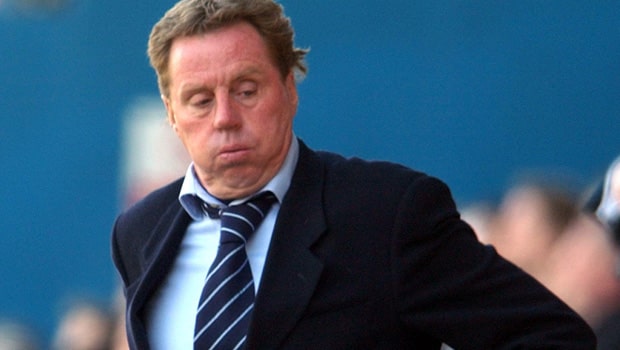 Former Tottenham Hotspur manager Harry Redknapp believes Manchester United boss Ole Gunnar Solskjaer is under severe pressure after his team's continued troubles in the Premier League. United lost against Manchester City 2-0 at Old Trafford on Saturday and continued their misery in the league.
There is no doubt that the pressure has been piling on Ole Gunnar Solskjaer in the recent past after mundane performance from his team. In fact, the 2-0 defeat against City was United's fourth loss in their last six matches and they have failed to get the desired results even while playing in their own home conditions.
It has been a disappointing performance from the Red Devils and a lot of football boffins reckon that Ole Gunnar Solskjaer should be sacked from his manager's role.
"He's got to be under severe pressure. They've spent big, they've brought players in and he's had the backing of the board. Listen if Dean Smith and people like that can lose their job then certainly Ole can. He's at the club where they should be doing better," Redknapp told TalkSPORT.
"Their performances have been poor and I've never met him, but I like him, he looks like a lovely guy. Michael Carrick played for me who works alongside him, another great guy. I don't know how much longer he can go for, he's got to be under severe pressure," he added.
Meanwhile, Ole Gunnar Solskjaer was asked whether he was on borrowed time at the club and the Manchester United boss denied such speculation.
There is no doubt that Solskjaer will need to turn the tables and get the best out of his players. Solskjaer hasn't been able to get the desired results in the first quarter of the ongoing season and he will want his players to give their best in the coming matches.
Manchester United will next face Watford FC on November 20.
Leave a comment