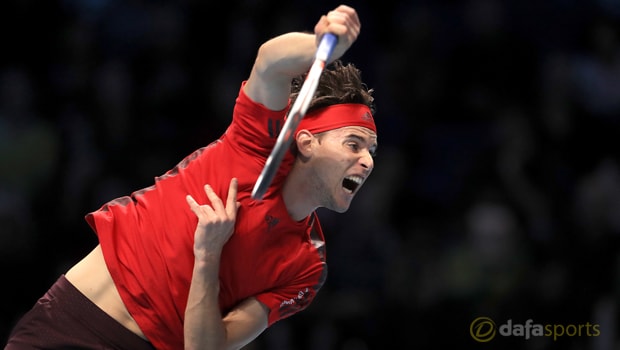 World number seven Dominic Thiem has made positive steps on the road to recovery but won't be rushing back into action, according to his coach Gunter Bresnik.
The Austrian suffered an ankle injury earlier this month and he has described it as "the worst" injury of his career so far.
Thiem had to retire from his match with Uruguay's Pablo Cuevas in round three at Indian Wells, although he did initially attempt to play through the pain.
The 23-year-old was taken for an MRI scan and the results shown that he had suffered a bone marrow edema injury.
Thiem, who is priced at 26.00 to win Wimbledon this summer, has recently been working on his rehabilitation and he is targeting a return to the courts in time for the European clay court season.
However, his coach Bresnik, who has worked with Thiem since he was nine-years-old, says they won't risk further aggravating the injury and will take it steady to ensure he fully recovers.
Bresnik said: "The MRI has already shown progress. The signs are good, but the (doctors) just do not think he should rush this. "If he starts too early, he will be in pain again."
Thiem has enjoyed his recent trips to the French Open, having made it to the semi-final in 2016 and 2017, but it remains to be seen whether he will take up his spot at this year's event, which gets underway in Paris on May 28.
Leave a comment