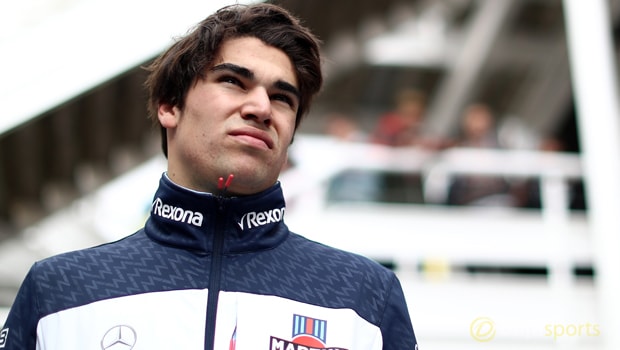 Lance Stroll admits that Williams have a lot of issues to sort out after claiming he was unable to race at his full potential in the season opener in Australia.
The 19-year-old kicked off his second season with Williams with a disappointing performance at Albert Park over the weekend and he has put his issues down to the team's new car.
The Canadian, who was forced to retire in Melbourne last term, ended this year's race in 14th place, having failed to make up any ground after qualifying in the same position.
Williams teammate Sergey Sirotkin had to retire just three laps into his debut on Sunday after claiming a plastic sandwich bag was sucked into his rear-right brake duct.
Stroll has not held back in his criticism of Williams' FW41 and insists he wasn't able to compete to his full potential.
The former F3 European Championship winner believes the team have a lot of work to do before they head to Bahrain next weekend.
Stroll said: "We're not racing out there at the moment, we are surviving.
"The first lap I had a mode problem, for some reason I was in the wrong mode so I had no deployment.
"The car wasn't cooperating the way I wanted it to the balance was all over the place.
We also had temperature issues the whole race, managing temperatures. So I had to back off, I could never race the car, I was always just trying to survive, lift-and-coast, and get the car to the end of the race. That's costing us massive race time.
"On top of that I didn't have as much mode as I would usually have in this race, because of what happened on Friday with the overheating issue.
"The whole weekend we expected issues coming into the race, we knew there'd be a lot of problems. Realistically, it's tough to point out one issue. There are a lot of things to sort out."
Sebastian Vettel, who is priced at 4.20 to win the Bahrain Grand Prix, claimed the first victory of 2018 in Australia, while Lewis Hamilton came second and can be backed at 1.85 to come out on top next weekend.
Leave a comment