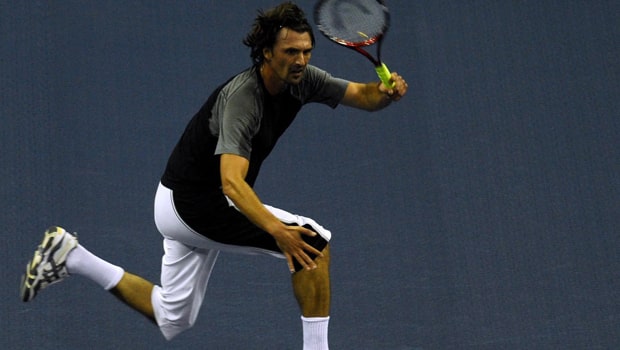 Goran Ivanisevic says he would be surprised to see Roger Federer and Rafael Nadal remain at the top of the sport for much longer.
Federer and Nadal are undoubtedly two of the greatest players to have graced the game and they have amassed a sensational 37 Grand Slam titles between them – 20 for the Swiss and 17 for the Spaniard.
Both players are still riding high in the world rankings, with Federer third and Nadal second, but 2001 Wimbledon champion Ivanisevic doesn't feel the pair have much longer at the top.
Interviewed by The Times, he said: "Roger and Rafa have been all-time greats and maybe they have some years left at the top but I would be surprised.
"Novak Djokovic is something different, I always knew he would get back to the top and I remember being on the practice courts just before Wimbledon this year.
"I told his coach [Marian Vajda] that Nole would win the title and I was proved right, even though he was only ranked 21 in the world.
Djokovic is Serbian and I am Croatian but we are both men of the Balkans and we think differently to other people."
Federer is 7.50 to successfully defend his Australian Open crown in January and Nadal is priced at 6.50 to triumph at the tournament for the first time since 2009.
Ivanisevic also spoke about the next generation of players and he has picked out three who he feels can challenge for Grand Slam titles. "I really like Stefanos Tsitispas.
He has so much talent and 2019 is going to be a massive year for him," he added.
"I have high hopes obviously for Borna [Coric], who has always been like a little brother to me and I would happily pay money to watch Nick Kyrgios."
Leave a comment