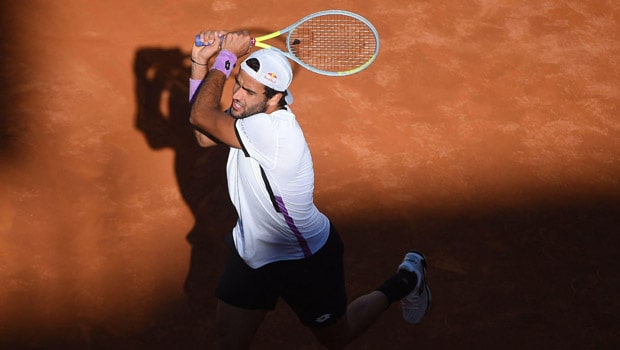 Former six-time Grand slam champion Boris Becker feels Matteo Berrettini will have the advantage against World No.1 Novak Djokovic in the Quarterfinals of the ongoing French Open 2021. The Serbian had to sweat hard for his Round 4 win against Lorenzo Musetti.
The 18-time slam champion was two sets down against the Italian but bounced back by 6-7, 6-7, 6-1, 6-0, 4-0. The youngster had to retire after an injury which gave a berth to Djokovic in the last eight of the tournament.
On the other hand, Italy's Matteo Berrettini earned a free pass to the quarterfinals as he didn't have to play his Round 4 match after World no.8 Roger Federer pulled out of the competition. Thus, the no.9 seed Berrettini is well rested before the big match. In fact, the Italian has only dropped a single set so far in the tourney.
Eurosport expert Boris Becker said, "Novak is a champion and he's been in a situation like this before. "He then reduces his emotions and the other guy starts thinking – 'Oh, I can beat the number one in the world here' – and in those five minutes he's already lost the third set.
"You always have to keep at it and believe in yourself from start to finish, especially against the big guys. "For me [in the quarter-finals], it's advantage Berrettini. He has an off day now and had long matches before. Now he watched the match very closely and saw Djokovic is beatable."
On the other hand, Novak Djokovic went past Roger Federer's record as he won his 31st five-setter at the Majors. Federer has won 30 five-setters at the majors whereas Pete Sampras has won 29.
Djokovic and Berrettini will face each other on 9th June at 11:30 PM IST.
Leave a comment